Delta Analog Synthesizer
SPECS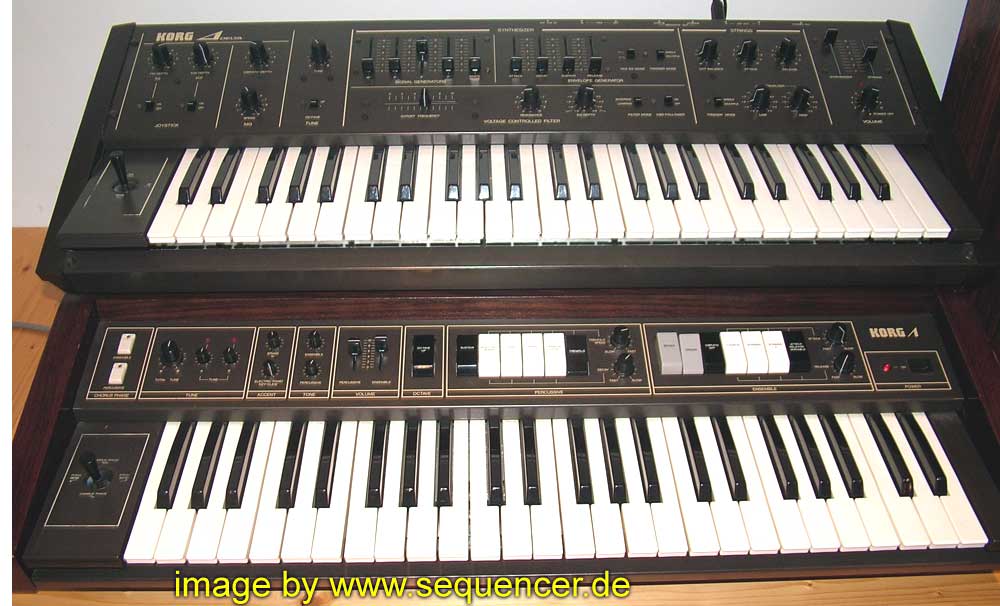 delta: above / oben
click image to enlarge - Bild klicken zum vergroessern
other KORG gear..


ABOUT full polyphonic synth plus bass synth with multimode filter (!!) underrated for its sound..
ABOUT vollpolyphoner kleiner Korg mit "Traveler"-Filter, eher unterschätzt,was den Klang angeht. HAt Multimode Filter (wie alle alten Korgs!)
ABOUT
DETAILS poly section has AR env, ADSR and multimode filter for synth section (the old-korg sounds like minikorg etc..)
DETAILS poly sektion mit AR env, synth sektion hat einen ADSR env und besagte filtermöglichkeiten: multimode und mit dem besonderen korg sound der alten serie (minikorg und co)
DETAILS
SOUND nice old school 70ies sounds - cute and nice with a little bit of bite (well ,the old korgs)
SOUND diverse alte 70ies Synth Sounds, alter angenehmer korg sound..
SOUND