LM1 Drummachine/Module + real time sequencer
SPECS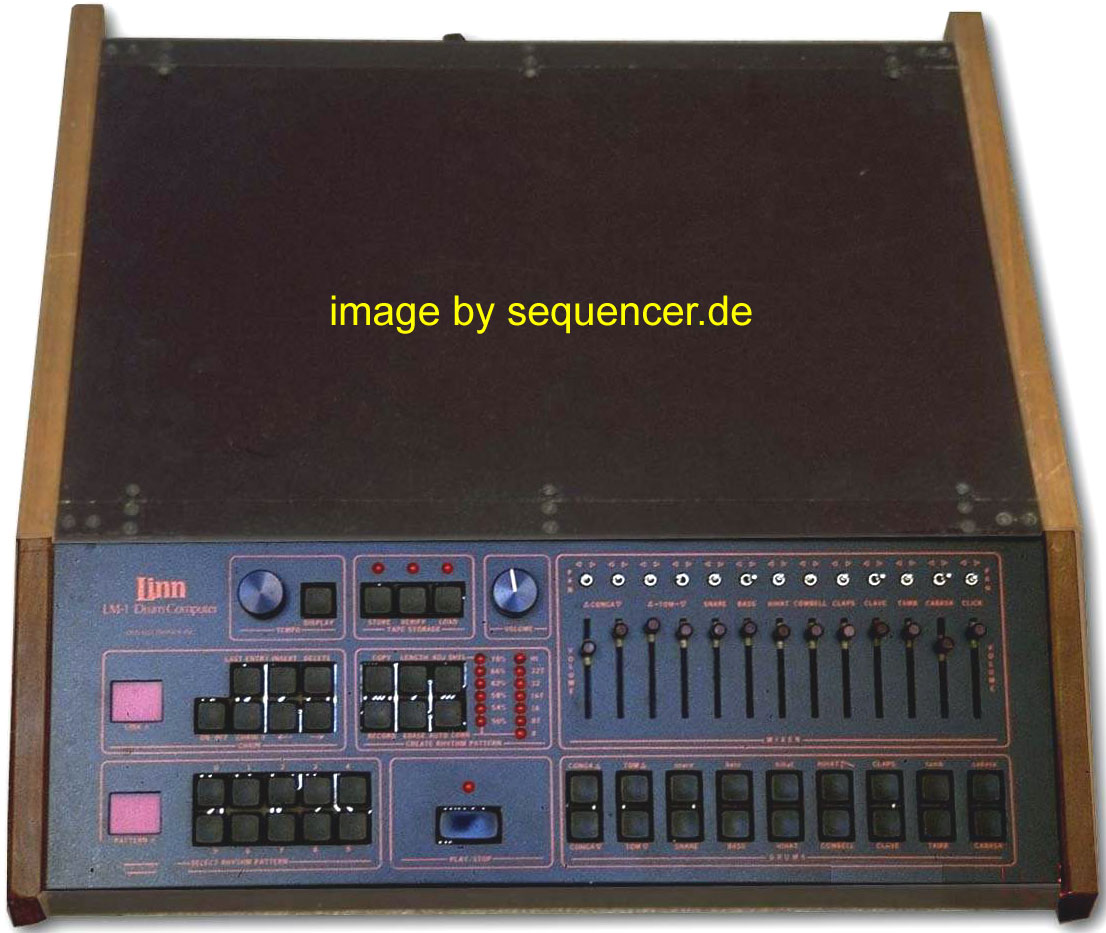 LM1 pic thx to fairlight.
click image to enlarge - Bild klicken zum vergroessern
other LINN gear..


ABOUT sample machine with 27-28khz sample rate at 8bit.
ABOUT sample Maschine , Klassiker mit 27-28khz Samples in 8Bit.
ABOUT
DETAILS 12 instruments, all sampled 8bit, analog sync signals (clock / sync)
DETAILS 12 Instrumente, alle gesampled 8bit, analoge syncanschlüsse. (clock/sync)
DETAILS
SOUND pop drums, a bit like drumtraks (SCI) , or better - the SCI sounds like the Linn.. very dry.. like bones (as we say in germany)
SOUND pop drums, ein bisschen wie drumtraks (SCI), etwas trocken, FURZtrocken sogar.. kann aber auch gut sein,sowas..
SOUND
VERSION change sounds via Eprom..
VERSION durch Epromwechsel neue sounds..
VERSION