Linn 9000 Drummachine/Module + real time sequencer
SPECS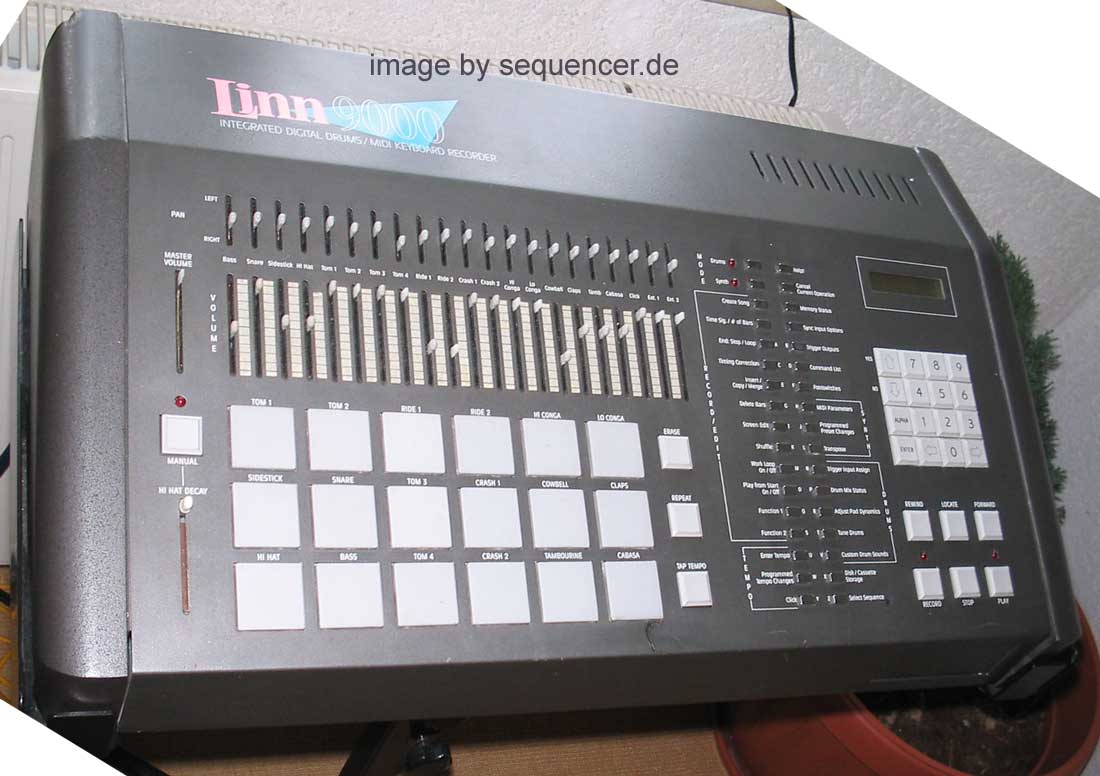 pic thx to Fairlight
click image to enlarge - Bild klicken zum vergroessern
other LINN gear..


ABOUT sample machine with 35kHz sample rate at 12bit. 2 filters.
ABOUT sample Maschine , Klassiker mit 40khz Samples in 8Bit. 2 filter.
ABOUT
DETAILS 12 instruments, all sampled 8bit, analog sync signals (clock / sync), midi and smpte
DETAILS 12 Instrumente, alle gesampled 8bit, analoge syncanschlüsse. (clock/sync), midi und smpte
DETAILS
SOUND pop drums, a bit like drumtraks (SCI) , or better - the SCI sounds like the Linn.. very dry.. like bones (as we say in germany)
SOUND pop drums, ein bisschen wie drumtraks (SCI), etwas trocken, Furz-trocken sogar..
SOUND
VERSION change of sounds via eprom, some versions..
VERSION div. versionen und sound, extern wechselbar (eprom)
VERSION