Voyetra Eight Analog Synthesizer
SPECS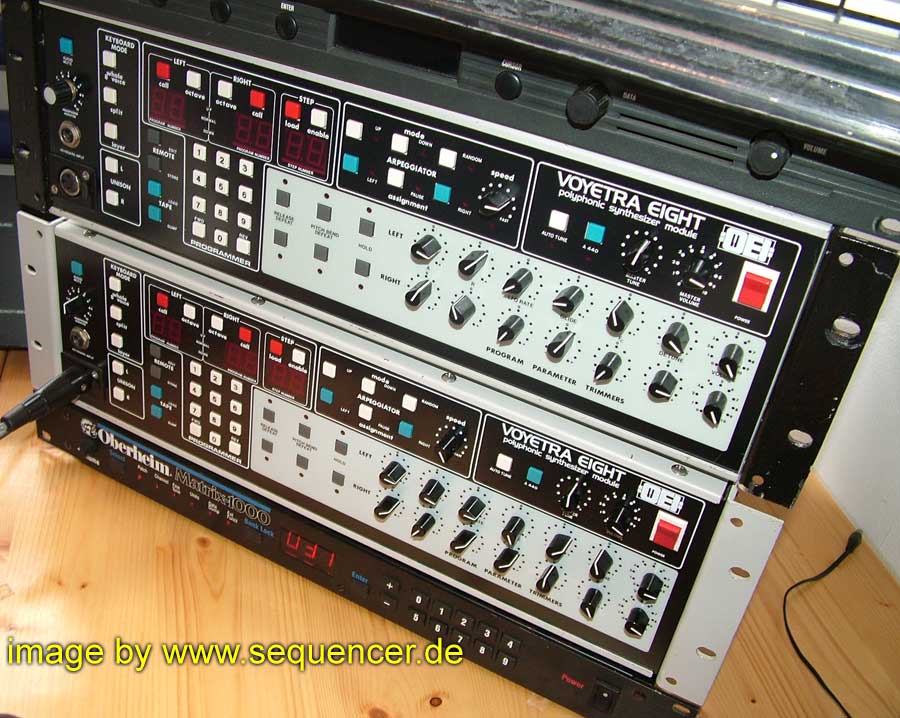 Voyetra Eight
click image to enlarge - Bild klicken zum vergroessern
other OCTAVE gear..


ABOUT quite rare and last Octave Plateau Synthesizer, later Turtle Beach / Voyetra
ABOUT Sehr seltener speicherbarer Analoger, leider auch letzter Synthesizer von Octave (Plateau) - später Turtle Beach / Voyetra
ABOUT
DETAILS rare Synth, early models have no midi, but "V-bus" 2 VCOs, saw,tri,pulse, sub 2x ADSR envs 1 filter lpf white noise 2 LFOs, one with delay, 100 memories. there was a voyetra one also,but monophonic.
DETAILS rarer Synthesizer, frühe Modelle hatten kein Midi, dafür "V-bus", 100 Speicher.
DETAILS
SOUND basses and pads.. standards..
SOUND fette bässe, leads und pads,.. standards
SOUND
VERSION there was a voyetra one, monophonic.
VERSION voyetra one: monophon.
VERSION