DRM Drummachine/Module + TR sequencer
SPECS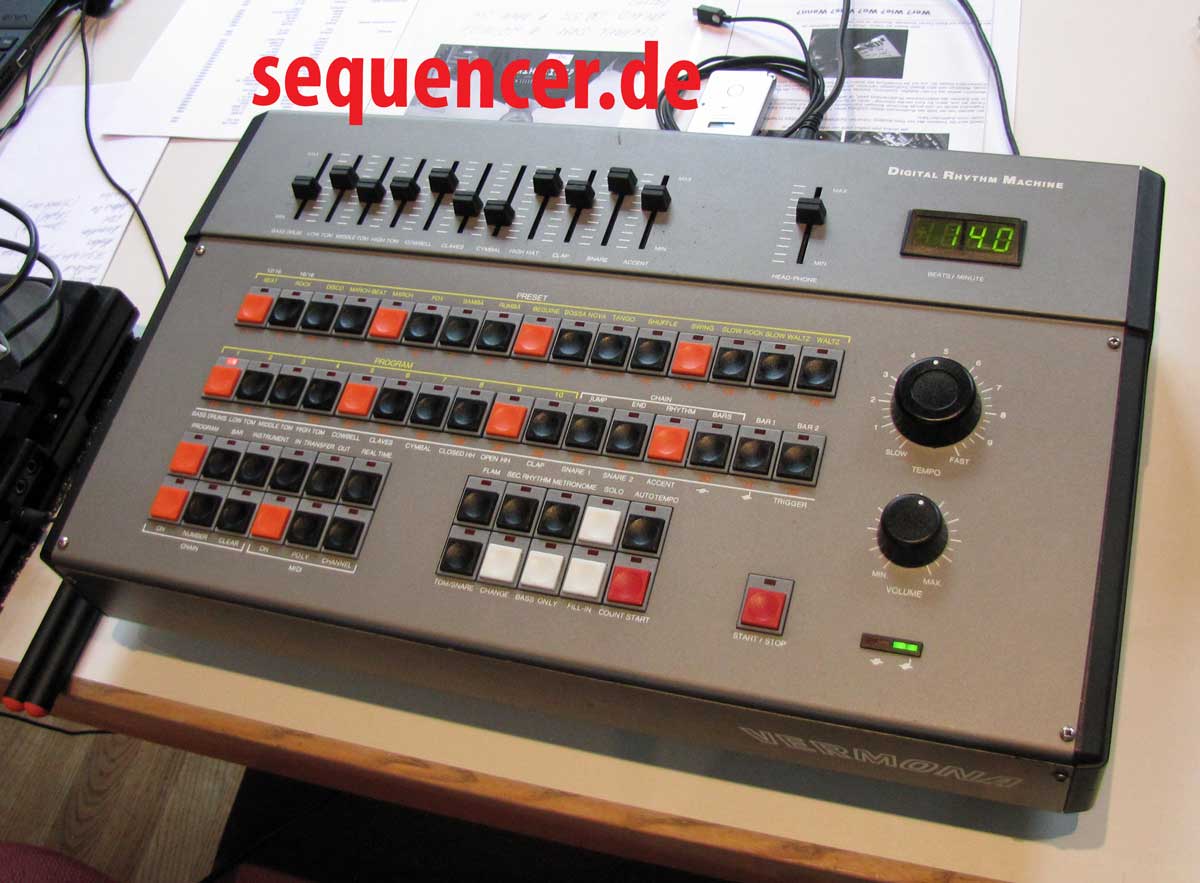 DRM drum computer
click image to enlarge - Bild klicken zum vergroessern
other VERMONA gear..


ABOUT a complete analogue drum computer with 12 sounds, 32 step chase light TR808-style programming.
ABOUT Ein vollanaloger Drumcomputer im Tr808 Stil und 32-Step TR-Lauflicht.
ABOUT
DETAILS very "old" sounding drum machine from former eastern german company, has midi
DETAILS standard 32step programmierung im Lauflicht-Stil. Klingt aber eher sehr "alt", erinnert an die 70er.. hat midi.
DETAILS
SOUND very old school kind of sounds, reminds more of the korg minipops, tr606 or CR78 than newer ones..
SOUND kultig "alt" klingend, eher 606/CR78 oder die alten Ace-Maschinen oder Korg Minipop-Sound..
SOUND