Pulse 2 Hybrid Synthesizer
SPECS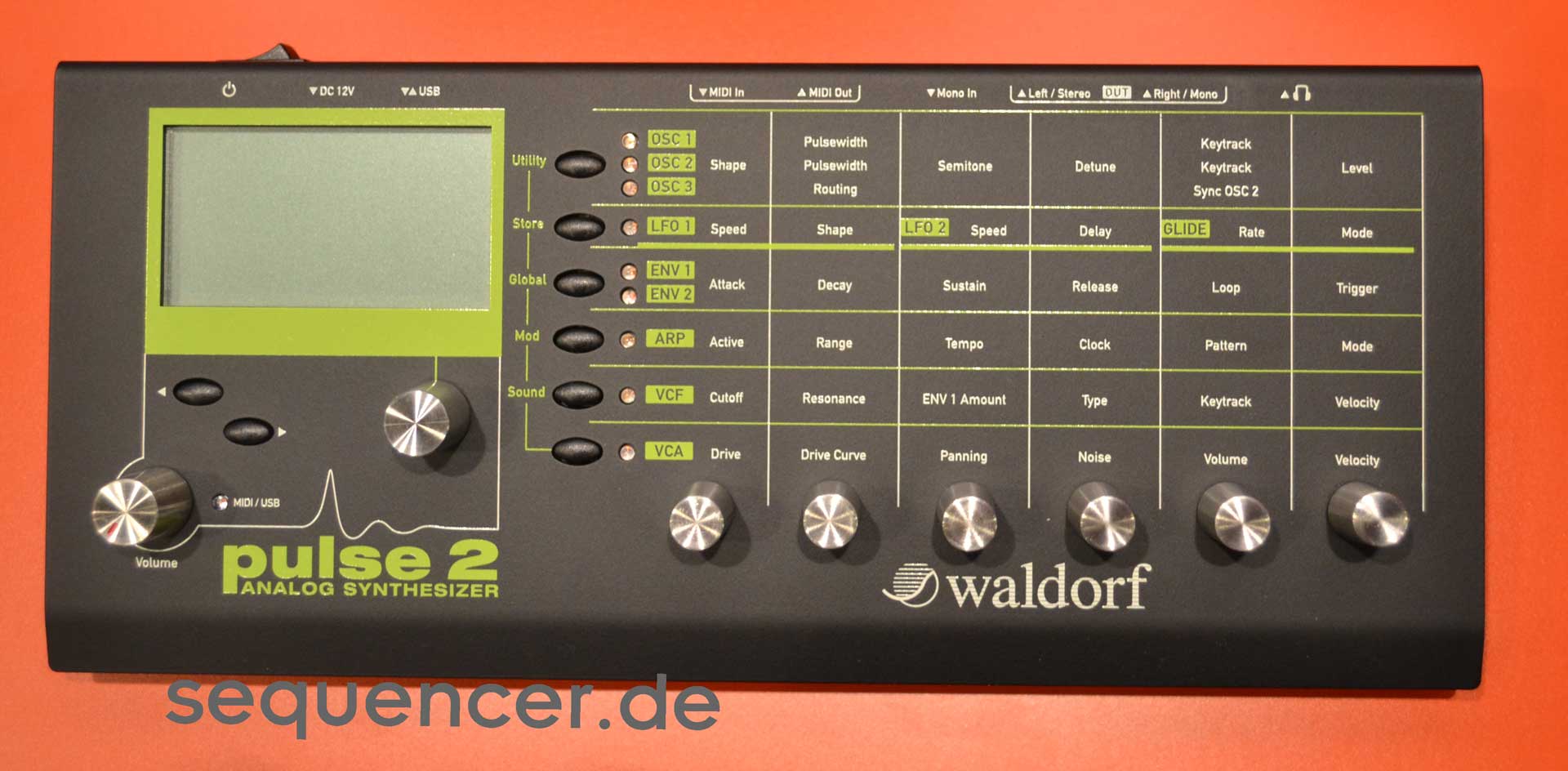 Waldorf Pulse 2
click image to enlarge - Bild klicken zum vergroessern
other WALDORF gear..


ABOUT Waldorfs new Pulse 2 has a special pseudo-polyphonic mode - paraphonic sounds are using multiple Oscillators put through ONE filter like on the Korg Poly800, so you can not have all sounds polyphonic but House Chords will work or anything played without retriggering envelopes to be shaped by one filter. that filter is analog, the oscillators are digital.
ABOUT Auch der Pulse 2 ist ein Hybrid-Synthesizer mit analogen Filtern. Er arbeitet wie der Korg Poly800 - paraphonisch - dh. er hat ein Filter durch den bis zu 8 Stimmen (oder 4 bei weniger Oszillatoren als 3) laufen aber eben nur EIN Filter. Deshalb ist er formell als Monophoner angeboten worden.
ABOUT
DETAILS standard analogue-hybrid with 10 matrix slots. fast LFOs: 260 Hz.
DETAILS nicht mehr ganz standard hybrid-analoger mit 10fach mod-matrix slots. schnelle LFOs: 260 Hz.

DETAILS
SOUND tends to sound a bit aggressive, works fine with basses and leads.
SOUND bass und leads, neigt etwas zu aggressiveren klängen.
SOUND