SY55 Digital Synthesizer
SPECS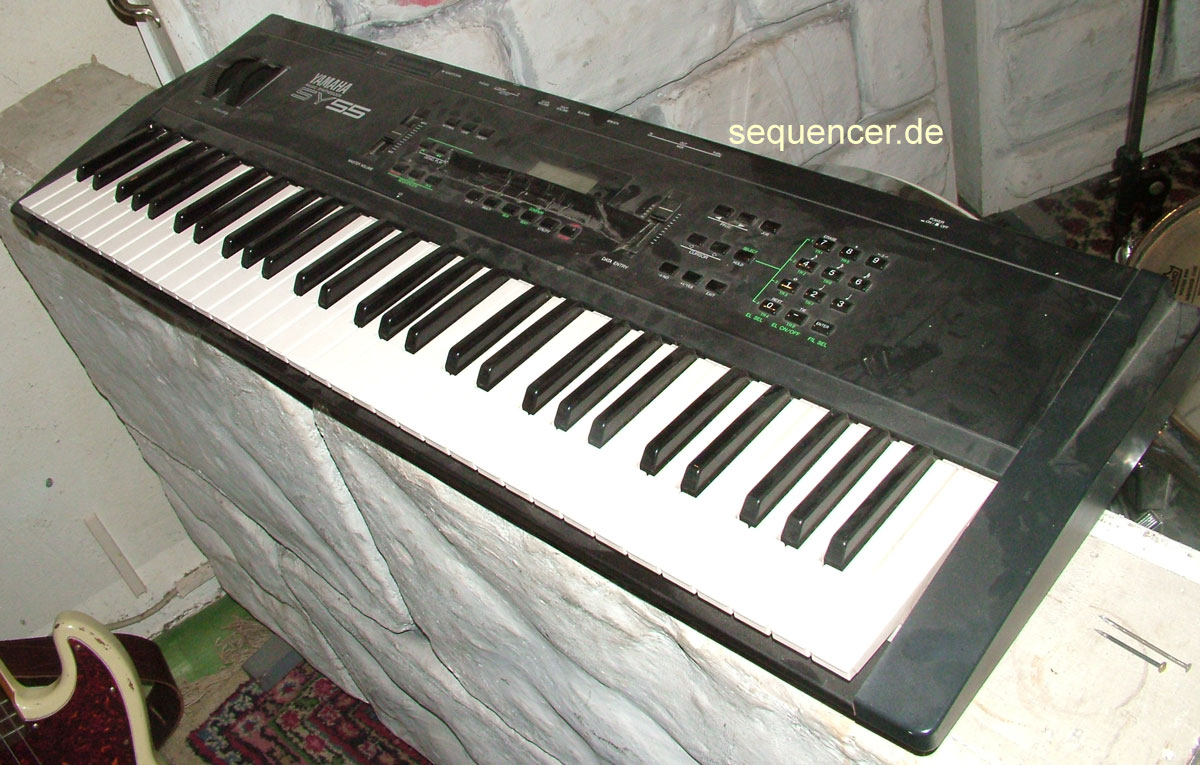 Yamaha SY-55 - dusty but..
click image to enlarge - Bild klicken zum vergroessern
other YAMAHA gear..


ABOUT a standard Rompler (AWM), the TG55/SY55 are quite the same as the TG77 without FM section.
ABOUT ein Standard Rompler im Rack, faktisch ein TG77 minus FM, bei yamaha heisst das AWM, er ist auch als Rack zu haben: TG55, heute billig zu bekommen.
ABOUT
DETAILS well, simple rompler, but quite underestimated with multistage envelopes + FX
DETAILS eigentlich eher unterschätzter rompler mit multistage hüllkurven + FX
DETAILS
SOUND bread and butter
SOUND Brot und Butter
SOUND
VERSION with samples and keyboard get the SY85, the SY55 is of course the Key Version, so the SY85 is the "luxury" version of the TG/SY55.
VERSION mit samples: sy85 + keyboard, Keyboard wie TG55 nennt sich SY55
VERSION