Tenori On Sampler + TR sequencer
SPECS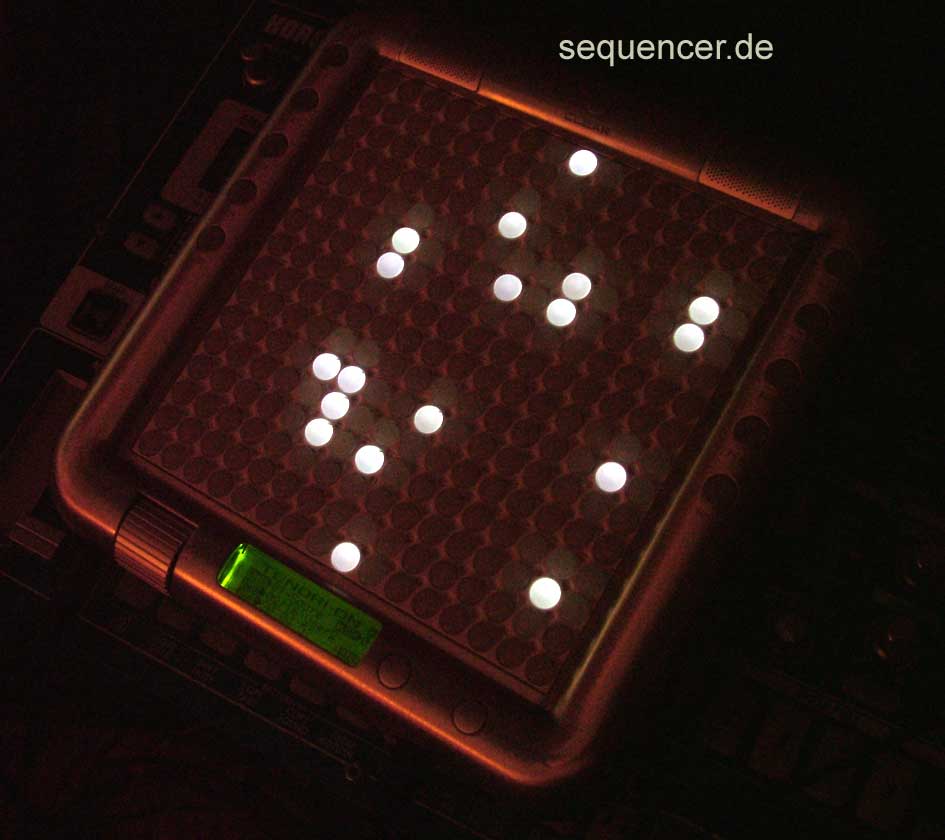 Tenori-On by Toshio Iwai
click image to enlarge - Bild klicken zum vergroessern
other YAMAHA gear..


ABOUT this is more a specialised sequencer than a "groovebox", it allows step programming in several ways. Tenori-On means "sound on your Palm/PDA" in Japanese. Only available in the UK atm. Was designed by Toshio Iwai (also made the game Elektroplankton and lots of interative art) and shown in 2005 but first sold in (late) autumn 2007
ABOUT Eigentlich mehr ein Sequencer spezieller Art. Neben TR-Lauflichtmode gibts noch verschiedene andere Triggerarten für MIDI-Maschinen oder interne 3 Sets aus jeweils 16 Sounds (48 Samples). Bisher nur in UK kaufbar und limitiert. Wurde vom Electroplankton Erfinder Toshio Iwai entwickelt und eigentlich 2005 vorgestellt, jedoch erst ab 2007 verkauft.
ABOUT
DETAILS Load up to 48 Samples via the Yamaha App for PC/Mac onto the SD Card to bring your own sounds into the Tenori-On - it will organize 3 Sets of 16 Sounds (3 Kits) from WAV/AIF Files.

There are 6 Sequence Modes:
Step (Score), Bounce, Random, Draw, Push and Solo, the Sequencer is 16 steps but can hold 16 x 16 patterns, the modes are hard-routed to sequencer modes and MIDI Channel, but it's well organized enough to work with it.
DETAILS Mit 253 Samples und davon 14 in Drumkits mit je 16 Samples verteilt oder an Midi sowie an 3 eigene Sets aus insgesamt 48 Samples (via SD Card werden sie eingeladen und mit einem Spezialprogramm für PC/Mac in einem File auf die Card in das Tenori-On geladen).

Es gibt 6 Sequencertypen: Step (Score), Bounce, Random, Draw, Push und Solo.

Die Sequencer sind 16 Steps und halten 16 Patterns pro Track/Sequencertyp, denn die Tracks sind den 16 MIDI-Kanälen fest zugeordnet und damit gibt es bestimmte Arten des Sequencings auf einem bestimmten Kanal, damit kann man aber auch gut klarkommen.
DETAILS
SOUND alternative sequencing, especially for IDM and glitch kind of stuff and of course much more.
SOUND Sequencing für IDM, alternatives Konzept zu TR-Lauflicht.
SOUND
VERSION 1.00
VERSION 1.00
VERSION