Hallo zusammen,
ich habe hier was Interessantes fuer Freunde von klassischem 90's IDM Electronica Warp Autechre Sound....
Deswegen belaestige ich das Forum mal wieder mit dieser unverschaemten Eigenwerbung fuer mein kleines Label diametric. und hoffe Ihr nehmt es mir nicht uebel.
Alle Details weiter unten, zum Anhoeren etc. einfach diesen Link besuchen:
http://diametricmusic.limitedrun.com/pr ... d-preorder
Vielen Dank fuers anchecken!!!
Arne
___________________________________________________________________
Sons of Melancholia - Silencer CD [24-diam.]
Label: diametric.
Format: manufactured CD in recycled card board packaging with sticker and inlay (limited 150 copies)
Cat.No: 24-diam.
Release Date: early september 2015
File Under: ambient techno, electronica, idm
You can listen and do your preorder here:
http://diametricmusic.limitedrun.com/pr ... d-preorder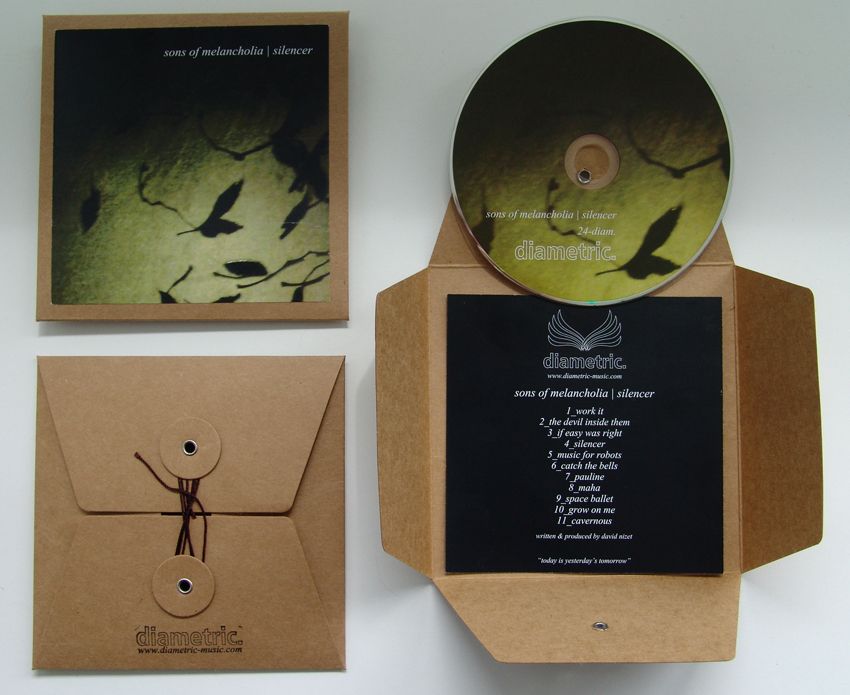 work it
the devil inside them
if easy was right
silencer
music for robots
catch the bells
pauline
maha
space ballet
grow on me
cavernous
A very welcome return to the label release schedule by Belgian artist Sons of Melancholia. After having released his debut album "Beauty is Imperfection" on diametric. in 2014 and a very successful contribution to John Beltran's compilation "Music for Machines" for Delsin Records shortly after, it is with great pleasure to present the second album "Silencer". David Nizet has created another beautiful body of work, giving us another glimpse into his melancholic world. Yearning beautiful pads and strings are combined with eclectic beats and percussion patterns. Deep bass pulses provide the foundation for refined melodies and experimental rhythm structures. The album transports a feeling of hope, despair and the urge for completeness and you can feel the honesty and integrity of David's music throughout. Yet again an album that fans of early 90's electronica and ambient techno will love. Check it out.
150 manufactured CD's in recycled cardboard packaging. Digital release to follow 5-6 weeks after initial release.
worldwide distribution:
http://www.dnp-music.com