…kürzlich kam kürzlich dieses Bild mit dem Prototypen der neuen Drummachine (so wird es gesagt) von Herrn Behringer direkt – ein TR909/808 Clone (beide zusammen – Yocto MiamiDetroit – quasi) src: this thread –
Wissen gibt es noch nicht dazu:
Drüber Diskutieren–> Behringer Analog Drum Machine

It's been said – Behringer makes the Drum Machine.
Another Drumbrute? Analog? Yes – it will be analog..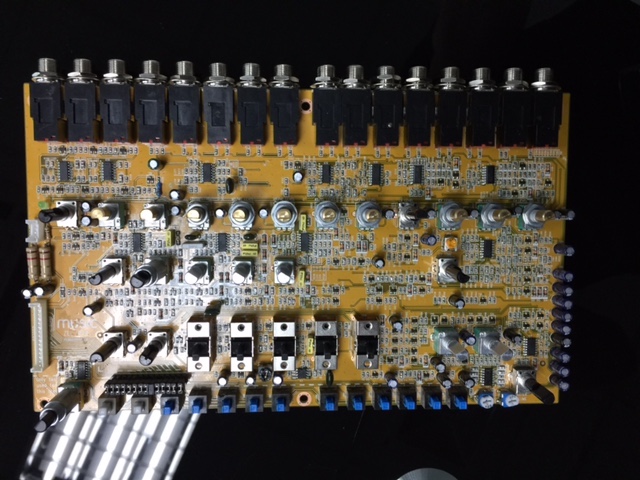 • Ich habe inzwischen einen kleinen Test zum analogen Synthesizer Deep Mind12 gemacht, es gibt auch noch einen Bericht mit anderem Schwerpunkt im kommenden SynMag 60 – nur, um bei Behringer zu bleiben.
> Im Forum gibts Talk über fast 100 Seiten:  DeepMind 12 – Analoger Behringer Synthesizer 2016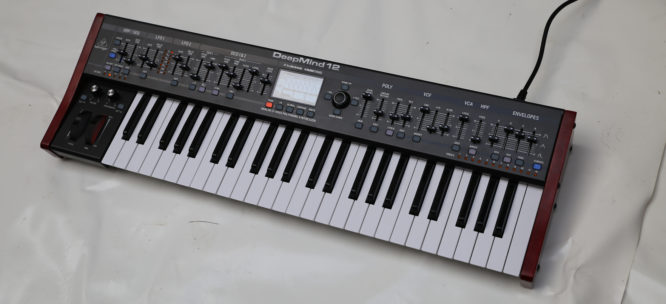 • Dann hier noch ein Software-Drum-Plugin namens Krypostudio – sie haben jeweils einen Rausch und 2x tonale Bereiche mit Hüllkurven  mit Feedback – so funktionieren auch Drummachines.
:
here's also a drum synth – this time for mac OS – makes all you need for drum – 2x tonal and a noise element.  – and envelopes for both. With feedback.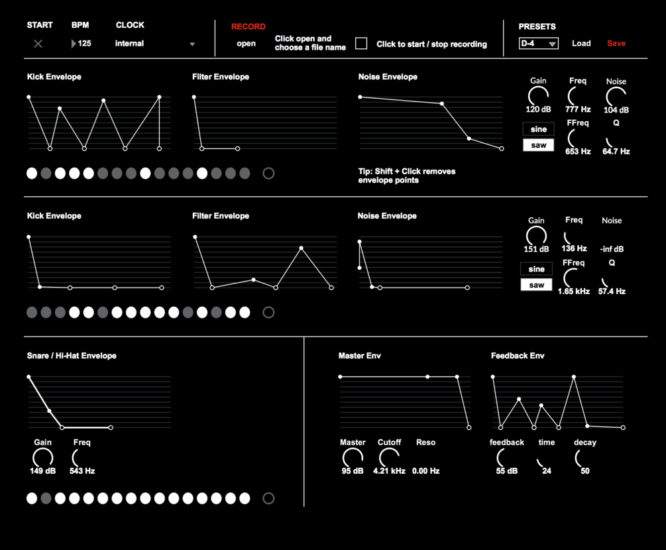 • Und sonst: Hab Spaß mit 2017!
• Geschenke unter 99€ für Nerds.
• Dann gabs noch:
Dreadbox Nyx – duophon, analog, zwei Filter, ein Reverb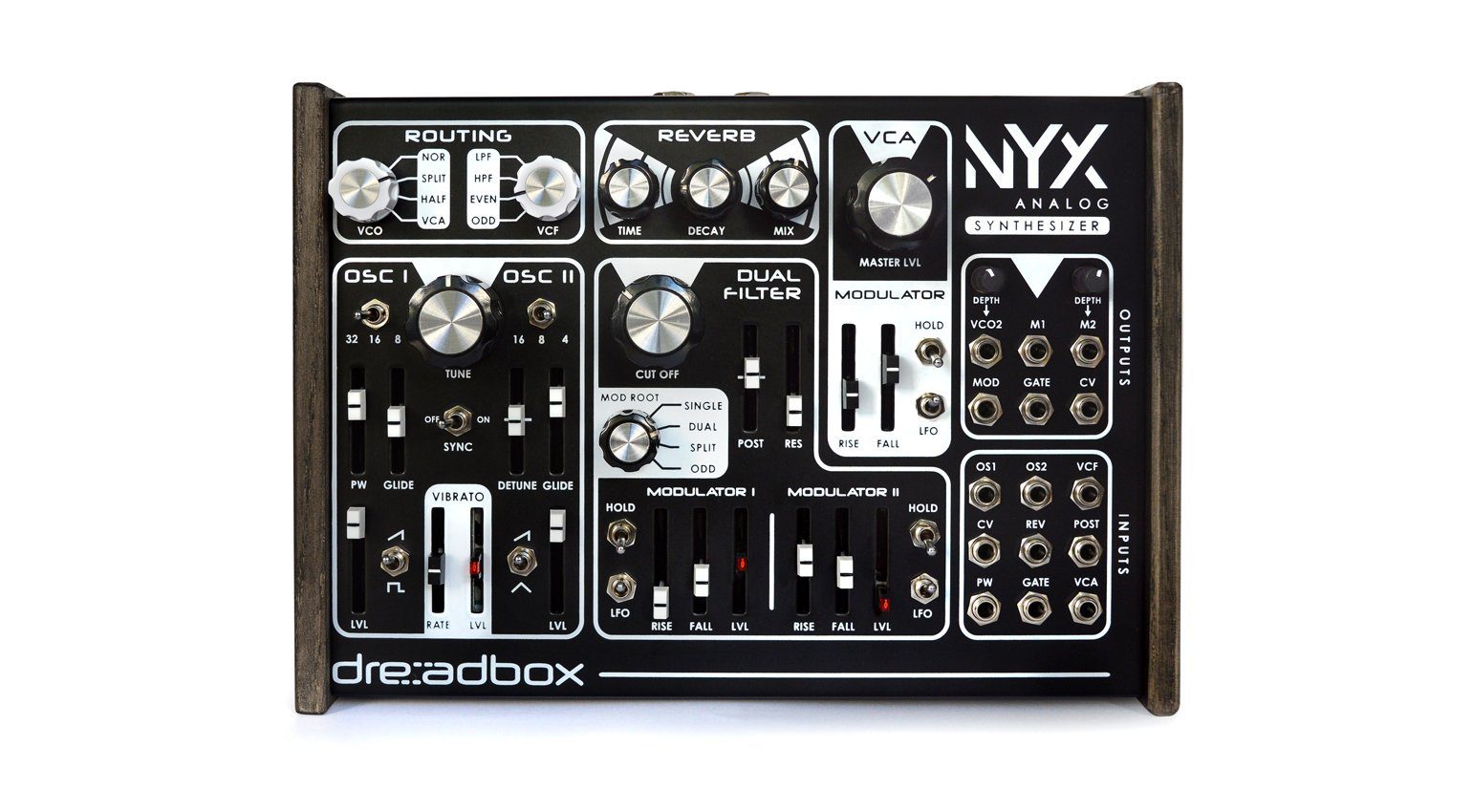 Dreadbox Analogsynth Nyx mit Duophonie und Reverb, alles doppelt, auch die Filter! Kompakt! -> Mehr lesen
• Akai MPCX kommt – vermutlich Renaissance ohne Computer – aber was alles geht und was nicht weiss niemand. Hier ein wirklich "lustiger" Thread im Forum dazu: MPCX – Neue MPCs kommen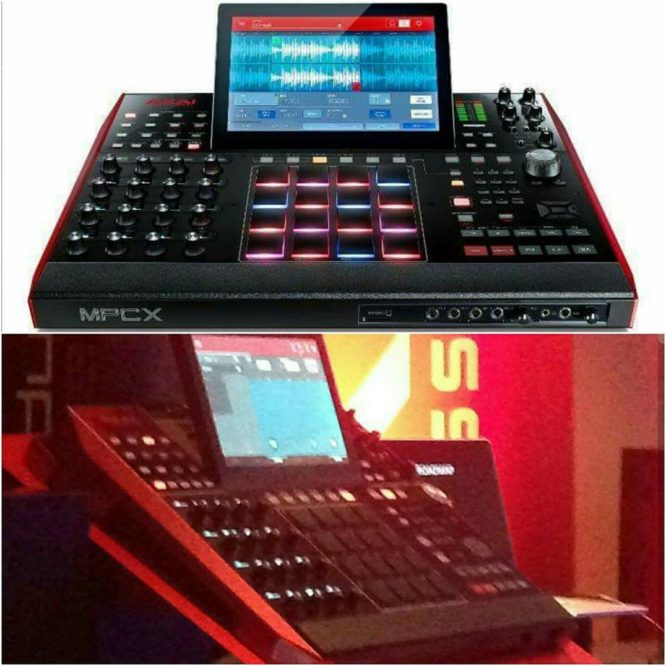 es gab auch Flüsterer, dass Akai dieser Beitrag in Foren und Co. nicht so passend kam, dennoch gibt es ihn schon einige Zeit, aber ohne viel Information – aber man darf davon ausgehen, dass das TouchMPC/Renaissance-Software sein wird – nur eben on-board. So, wie man das eigentlich seit Jahren möchte als User..
Tech Daten und mehr Information / More & Tech Specs in this update.
• Ich will einen Schallschraubenzieher!
• Ich habe sequencer.de und moogulator.com auf https umgestellt. Es wird noch ein wenig mehr passieren, aber es hat begonnen. "Das Forum ist sicher"
• Wiki ist wieder da seit 29.12.
…Dafür ist das erste Mal bei meinem Macbook Pro das System so freundlich gewesen und hat mir offenbar die Keychain zerschossen. Neu machen zum Jahresende. Es ist schön.  Weniger schön sind die vielen Verabschiedeten Musiker und Menschen:  hier gucken
– dafür nicht wäre der Nachsatz für Dank – Aber 2016 ist veraltet, wir werden jetzt ein neues Jahr installieren, was etwas besser hält.
•Wir sprechen derweil über das Thema.. oder allgemein in den letzten Stunden über dies – komm dazu, weil dieses Jahr passiert nicht mehr sooo viel.NAMM 2017 steht aber vor der Tür.
• Hey, ich habe 60 Hefte SynMag zu listen: SynMag – Das Synthesizer-Magazin <ÜBERSICHT>
und einige haben auch Synthesizer auf dem auf dem Gabentisch gehabt.
• Und wir vergleichen weiter analoge und digitale Synthesizer: Repro-1 oder Pro One, kannst Du es hören ?
• und ich war auch hier und da unterwegs..
Ciao erstmal!
Vielleicht sehen wir uns ja irgendwo.
Achja . ab 2017 müssen Holzinstrumenten-User darauf achten, wo sie über die Grenze gehen. Es kann kompliziert werden: Registrierungs / Nachweis-Papierpflicht für Instrumente aus bestimmem Holz
 und du?