DSI 3 Octave Key Evolver!
it's coming, a perfect live-synth with 3 octave keyboard, monophonic.. the evolver!! .. thanks, Mr. Smith!!
der evolver als keyboard, monophon und livetauglich! mit reglern!! danke auch an DocT für den spannenden Thread.. price app. $1200. well but over here it might be 1200€ or 1300€ ?..
FORUM: Weihnachtsleihgabe

this pic is from mr tripplers website.. (danke DocT!!)
btw: have a look (close!!) there seems to be the sequencer integrated to be used as second function.. a la waldorf..
Evolver Data..
mein deutscher Test zum Poly Evolver ist hier Der neue ist ja faktisch wie ein "neuer Pro One" (oh, hoffentlich kopiert das jetzt keiner, denn das ist nur sinnbildlich , nicht klanglich oder technisch)..
Also ein Evolver wie der kleine, aber mit Reglern und Sequencer als Kombi mit den Hüllkurvenreglern (doppelfunktion).. kaskadierbar ,wie die kleinen Evolven™ auch..
meine audios zum PEK review gibts hier, da sie auf der amazona site nicht funktionieren.. bunter mischmasch aus old und new school britzel und 80er synthpop style im analog pack..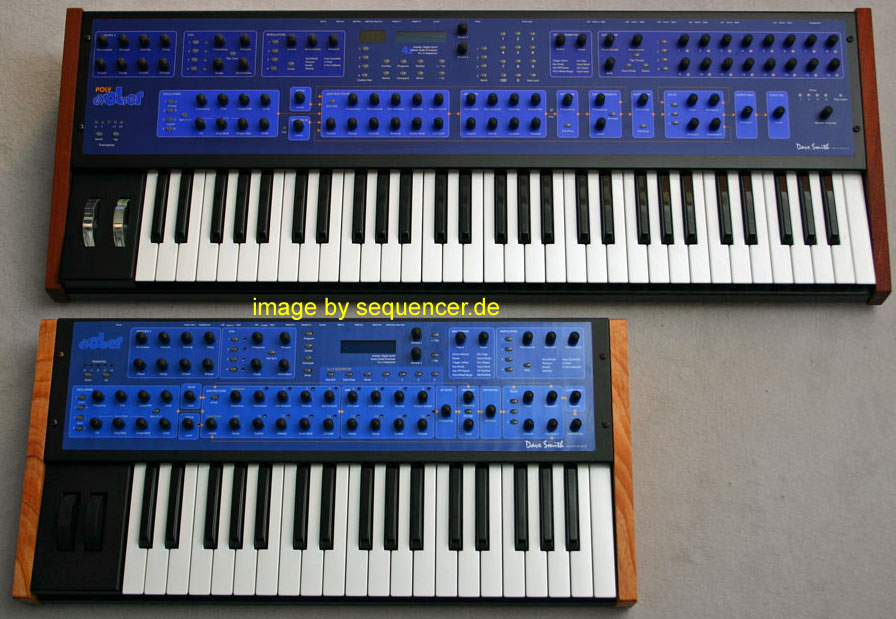 thx to doc T for pic..
MEGALARGE pic from Doc T of the "MEK"
nice DocT audio stuff (evo demo)