film tip: ELEKTRO MOSKVA – Synths and Music &.. KGB
this film is about the early russian elektronic music, the instruments and everything that you might think of russia as a country, as a system of that time that influenced all this – possibly more than here in the 2 germanies at that time? an ultravivid scene derived from Theremin, Polivoks and Junost Synths in between of vodka bottles, Moskwitsh and spoons.  – looks like a film to love because it is different, so this is another planet, world and … it's elektro!!
buy one of those synths at some "market" – robotnik – military machines turned into something… useful ;)
listen to the video demos here ELEKTRO MOSKVA 
synthpop..
some more…

ELEKTRO MOSKVA TRAILER - ENGLISH VERSION
http://www.elektromoskva.com/deutsch/filmausschnitt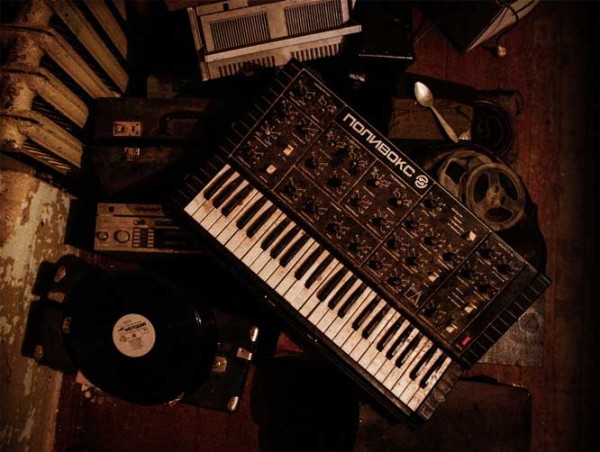 Moskva Elektronik! Perfektionik! UdSSR (USSR) Underground Synths!!