Helmholtz Resonator – 1905
has been blogged – and looks sooo steampunk but it is not new, it IS vintage. so just for the looks ..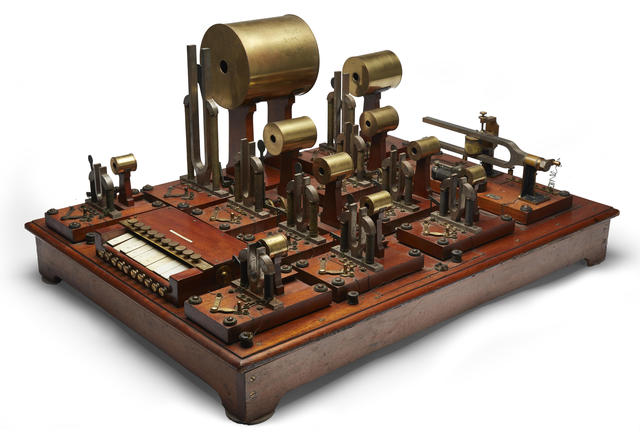 einfach weil es super aussieht – Steampunk Style – nur ist dieser Helmholtz Resonator echt, es ist ja genau DIESER..
Ob der Sound den optischen Reizen aus total echtem Helmholtz das Wasser reichen kann? Vermutlich nicht – aber es sieht wirklich "Bombe" aus, wie man 1905 zu sagen pflegte : Forum • Absolute Analog und mega "Vintage".
src: http://www.bonhams.com/auctions/22247/lot/245/

HELMHOLTZ SOUND SYNTHESIZER.
HELMHOLTZ, HERMANN VON. 1821-1894.
Chemnitz: Max Kohl, c.1905.
US$ 20,000 – 30,000
€16,000 – 24,000 <— wheeww!