Messe: Musik Messe 2007 -Video
I took a loooong Video on the Music Fair Frankfurt. It's 90MB and mp3 AAC Encoded, playable with VLC, if you can't play it please do not download it.. but VLC should play it on ALL platforms.. just running around – no comments – just noises..
Musik Messe 2007, blurry & fuzzy synthesizer hunt
ONE DAY: 100GB Traffic gone.. so please be a bit nice to my server, please.. ;)
Ich habe hier 90MB Video von der Messe mitgebracht. mp4 mit AAC encodiert, einfach durchlaufen und Kommentar..
AAC, Stereo (L R), 32,000 kHz
H.264 Decoder, 320 x 240, 16,7 Mill. Link: moogulator @ messe frankfurt 2007.mp4
MESSELINKS Messe_Shots_+_Infolinkbase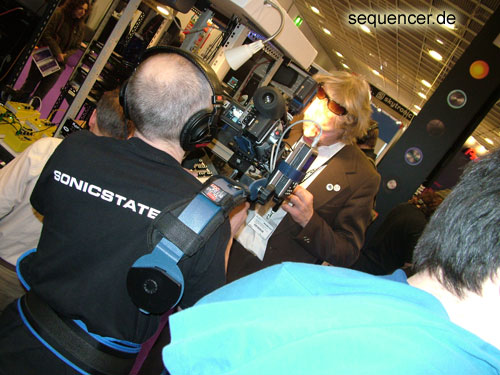 greets to the sonicstate ppl btw., we met there.. btw.. they got vids up, too.. and the latest top20 update of the greatest synths ever..
Messebilder für Forumler: hier