Oberheim OB-X Voice Cards & new: OB-X Rack @ Abstrakt Instruments
Eine OBX Voice Ersatz-Aktion will diverse Boards fertig und als Platinen anbieten. Genauer gibt es diese dann, wenn die Kickstarter-Aktion klappt – außerdem neu – eine komplette RACK-VERSION des OB-X für knappt unter $1k ist ab einem Ziel von $25k möglich – siehe unten (bild):
*OBX Voice Card PCB
*OBX Voice Card PCB Assembly
*OBX Motherboard PCB
*OBX Motherboard PCB Assembly
*OBX Motherboard Tray
*OBX 4-Voice Expansion Kit
*OBX 8-Voice Kit
*OBX Filter Control Board Assembly
PCB – Platine, Assembly – zusammengebaut.
4 Stimmen liegen dann so bei $1250 (fertig) – als DIY $850 und es gibt Angebote ab $200. Ohne Support der Aktion wird es dazu aber nicht kommen, deshalb – wer braucht, sollte das tun, wer 4 Stimmen hat sollte zugreifen und wer kaputte Stimmen oder Motherboards hat sollte mitmachen.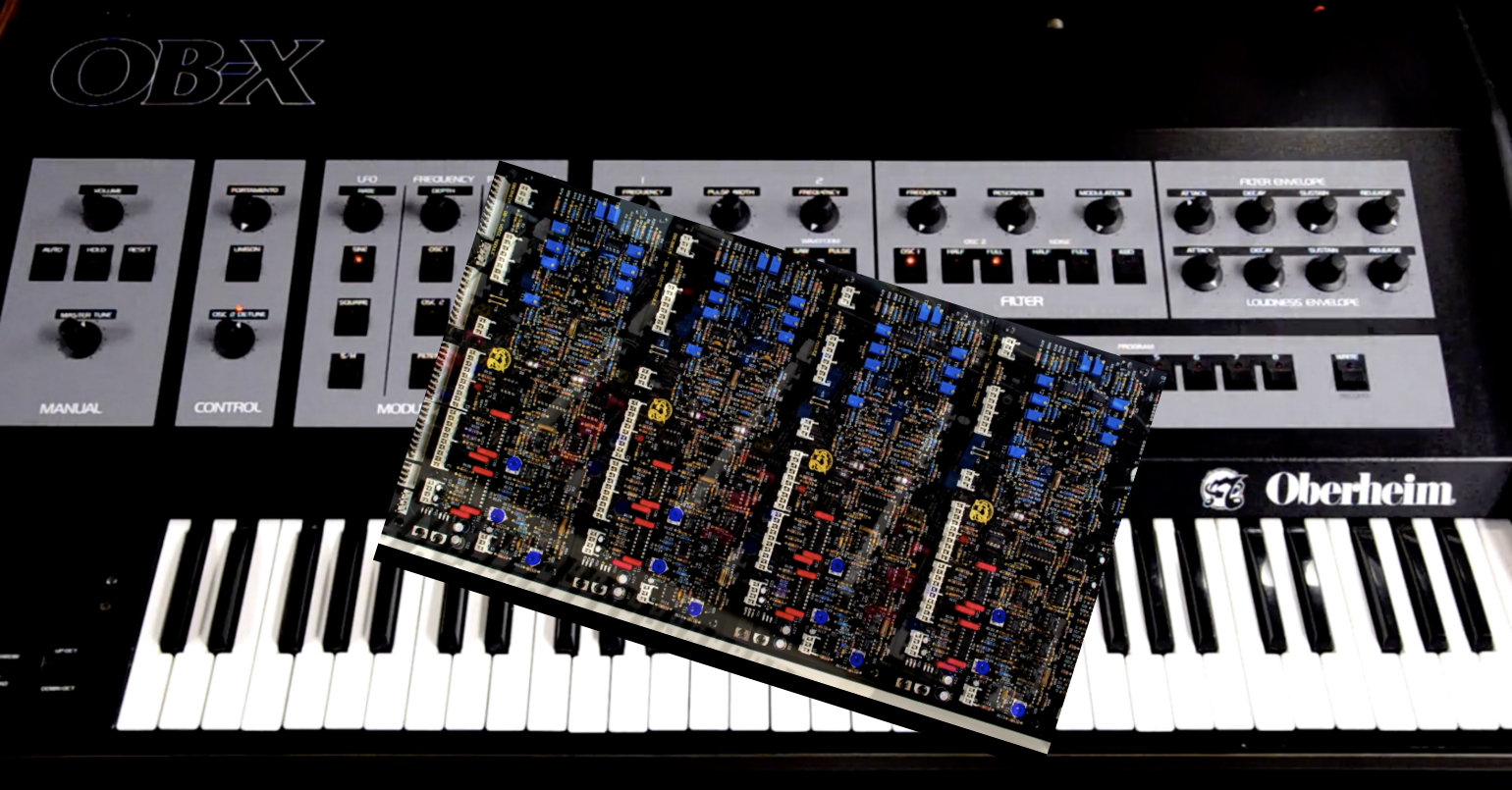 Abstrakt Instruments want you to help with the funding of replacement boards and full assembled versions of the main board, the voice cards, assignment or control board – they will be available for $200 – 4 voices will be $850 (1250 assembled). which is very ok. before Behringer takes over everything.
UPDATE:
this OB-X rack can also be done when the Kickstarter project reaches it's "stretch goal" at $25k.
it's a kit – but a full working one with all you need to work with it..
The *OBX rack kit will consist of the following:
Rack Enclosure with front panel
Panelboard PCB & BOM for building the front end
Motherboard PCB Assemblies for rack version
I/O board PCB Assembly
Power Supply Assembly
Estimated budget for these parts & assemblies is $995.
Means – you need voices and this case – to get a full OB-X plus time to solder …
2400 + 1000 = 3400 für a full model seems not cheap these days but for this machine it is very reasonable.