Roland SBX1 Sync Box (USB, MIDI, DIN, CV, Gate)
SBX-1: SYNC BOXis coming- they had one under the table at the Musikmesse but here is the final Aira-Addition to System 1, TR8, VT and TB3…
it has 3 MIDI Ports for the obvious tasks and another 3 for DIN Sync and you can assign those 2 DIN Out Ports to clock with 24 or 48 clicks so you can use Korg and Roland DIN machines in nice sync and there is CV and Gate for analog connection as well. – so this is the first real "analog" interfacing device from Roland since the SHs. and it has USB to connect it all to the computer.
Note this is what machines like the TR707 may have done to you before, it can be the Master to keep track and sync all vintage stuff to the new ones and it has SHUFFLE .. so this is where to press play on, continue and tap in your tempo for ALL machines as a master clock.
Mit diesem Teil gibt es eine Swing-fähige Masterclock für alles, was an DIN, MIDI, USB und auch CV/Gate Signalen anliegen muss um andere Geräte im Tempo zu halten: Roland – SBX-1 (Syncbox) im Forum.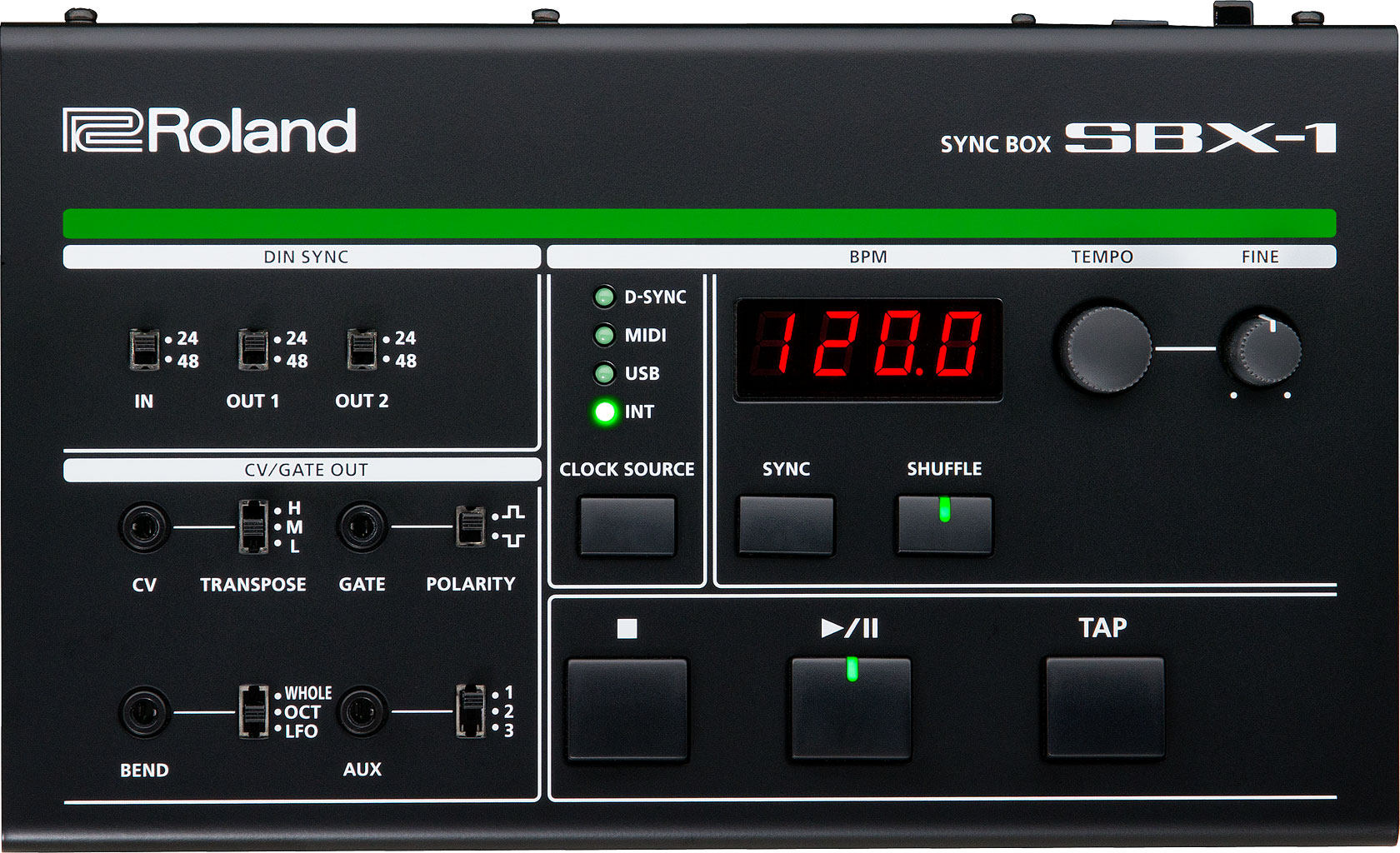 Sync Examples – they also add to use 5pole Cable for DIN Sync (of course) since MIDI is only 3 Pins connected instead of all 5 – important.
there's 2 ways – using the Sync Box as a Master or the Computer is the Master that is using the SBX as a Sync-Helper:
the SBX being the BOSS (btw: Boss is also owned by Roland but not meant here, nice try… !!)