Theis CV to Midi Interface
Remember the old Post about the upcoming Theis Interface?..
here's a picture.. or say a "rendering"..
CV to Midi.. yes, this is for Voltages to Midi!!
nicht wie üblich von Midi nach CV, sondern umgekehrt, so kann das Modularsystem mal eben ein paar Midi-Signale erzeugen.. Bald Wirklichkeit von (Horst) THEIS.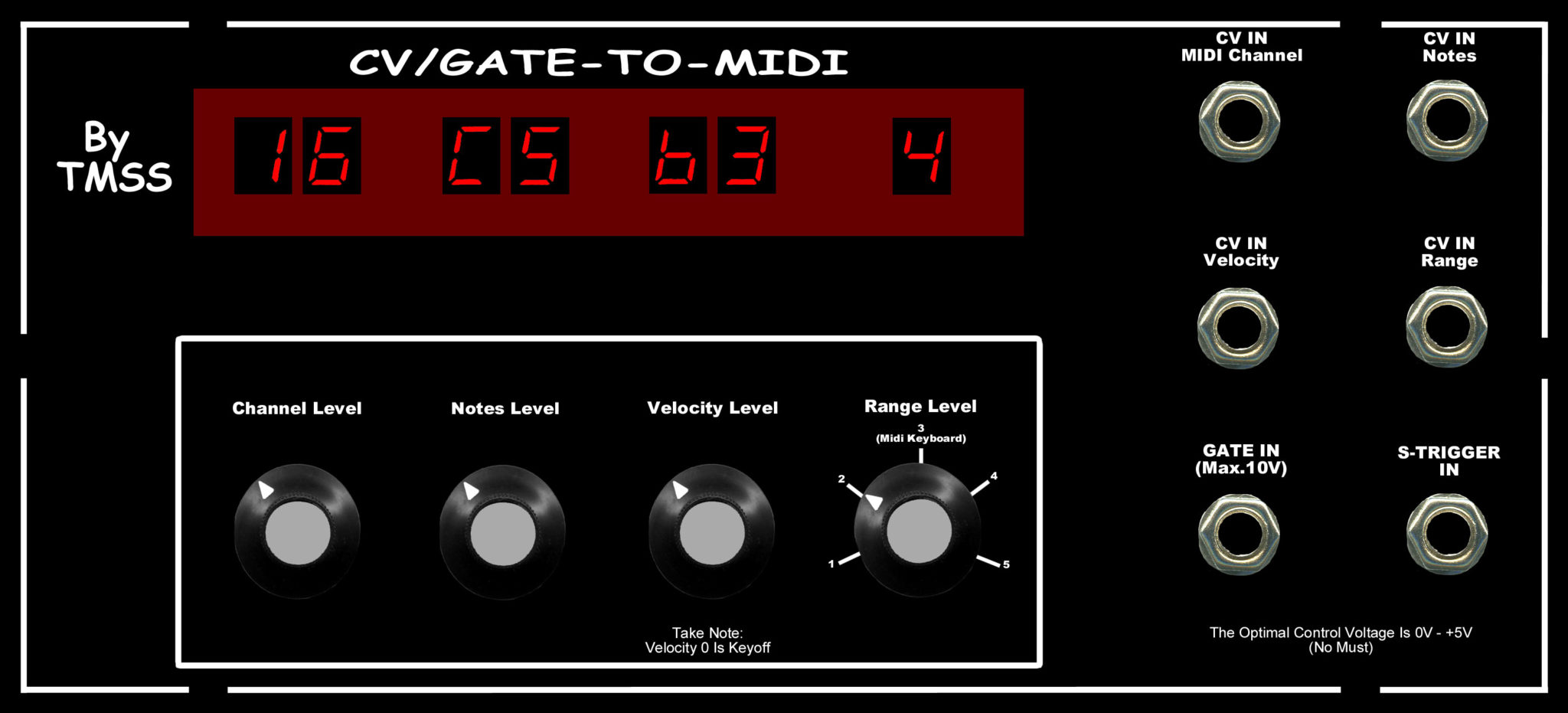 Direkte Info von Horst Theis dazu – Was macht dieses Interface und wozu ist es da?
Alten Analogsequencern Midi beibringen.
Steuerspannungen in Midi umwandeln.
CV/Gate to Midi verschickt nur dann Midisignale
wenn ein Gate/S-Trigger anliegt.
Echtzeit Hören im Ablauf ist möglich.
Der Wert Velocity 0 erzeugt Notenlücken,(Key Off) und läßt sich somit fürs Timing gebrauchen.
Gesteuert werden per CV (0V-+5V) (Höhere Spannungen können per Levelregler gesenkt werden.)
Midi Channel (zb.Sequencer Spur 1)
Notenwert (zb.Sequencer Spur 2)
Velocity (zb.Sequencer Spur 3 oder LFO)
Range(Oktave)(zb.Sequencer Spur 4 oder S/H)
(Glide am Sequencer sollte man dann abschalten.)
(danke für die Info..)