Hi all, I'm new here...
I have purchased recently my second Minimoog Model D.
The first one Ser. No. 5xxx works perfect, the second one Ser. No. 3xxx had no sound. I have found one non-working capacitor 50V 10uF - replaced - it works! But....
If one key pitched it doesn't matter which one - I hear only and always the same sound. The busbar was cleaned, all contacts - the same problem. I have connected my first Minimoog (which works perfect) over cinch jones - the same problem.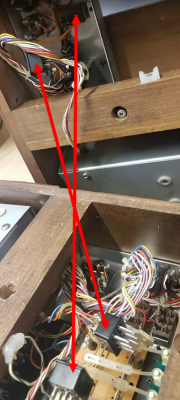 What I also noticed - no changes in sound by these positions (attached photo marked with red), but I think it can't depend on it.
All other switches, buttons, pots etc. work.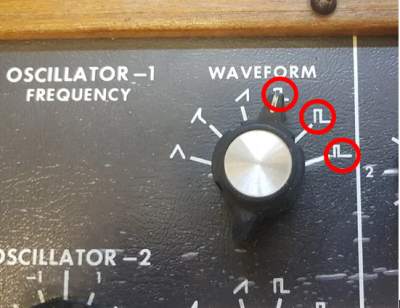 Zuletzt bearbeitet: