Synth Man just posted this nice wooden cased synth – the angled desktop version.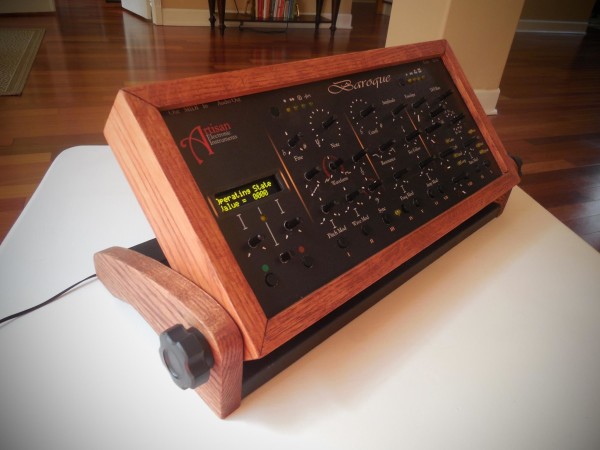 has changed over time..
Baroque Synthesizer - Demo 1
The one in the Video has a larger Panel under the same name – some time ahwile, so it must have changed to just a different UI.
Noise has it's own VCA, watch it for more details.
More than one VCO
it has 4 LFOs.
ADSR Envelopes
16 Knobs – Sequencer
the keyboard version: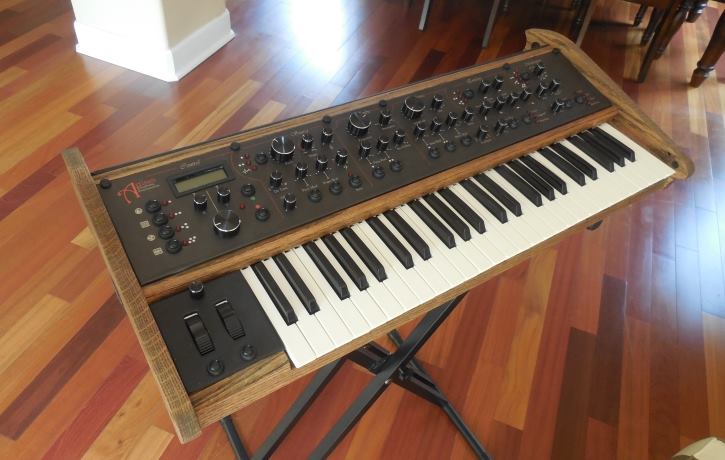 Baroque Synthesizer - Demo 2
there's a 3rd Demo as well…
since the one man company from Florida in Palm Coast is new, here's the pretty pretty logo.