Es war klar, sie haben sogar den OB-X/a Namen registrieren lassen und jetzt gibts auch ein Bild dazu. Uli Xa – Clone natürlich des Klassikers von Oberheim.
Das Design wurde inzwischen noch einmal bearbeitet und ist auch offenbar noch nicht ganz fertig – Desktop wie Keyboard. Effekte wird es nicht geben, also puristisch bleiben. Ob Dynamik eingebaut wird – weiss man noch nicht – es fehlen entsprechende Bedienelemente – noch.
Dazu kommt nun auch die Tastenversion zum OB-Xa Clone namens UB-Xa. Diese wird vermutlich 200-350€ mehr kosten als der Desktop. Dafür kann man wohl mit etwas zwischen 800 und 1490€ rechnen, da die Idee bekannt ist, ab wievielen Geräten sich der Verkauf lohnt, besonders wenn beide Versionen wirklich in den Laden kommen sollten – und angesichts der Zahlen, die für den VC340 Vocoder ausgegeben werden kann man auch hier hoffen / annehmen, dass es sich ähnlich verhalten wird. Die Key-Version ist schon sehr schön flach und kompakt.
Here the keyboard version of the long awaited Oberheim OB-Xa – the UB-Xa – a lot slimmer, smarter and nicer than the heavy weight of the 80's – it's price tag might be something from 800-1500€ – depending on the amount of produced units – we hear – 1k pcs need to be made, 5000 pcs would make it about 20% cheaper so – making just keyboards or just desktops may be less risky for them.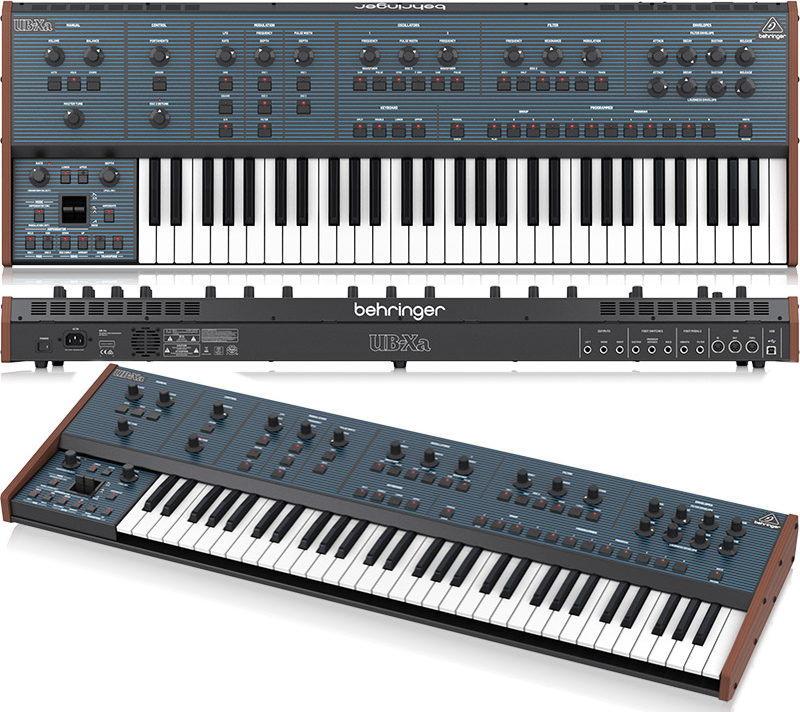 the most recent desktop version: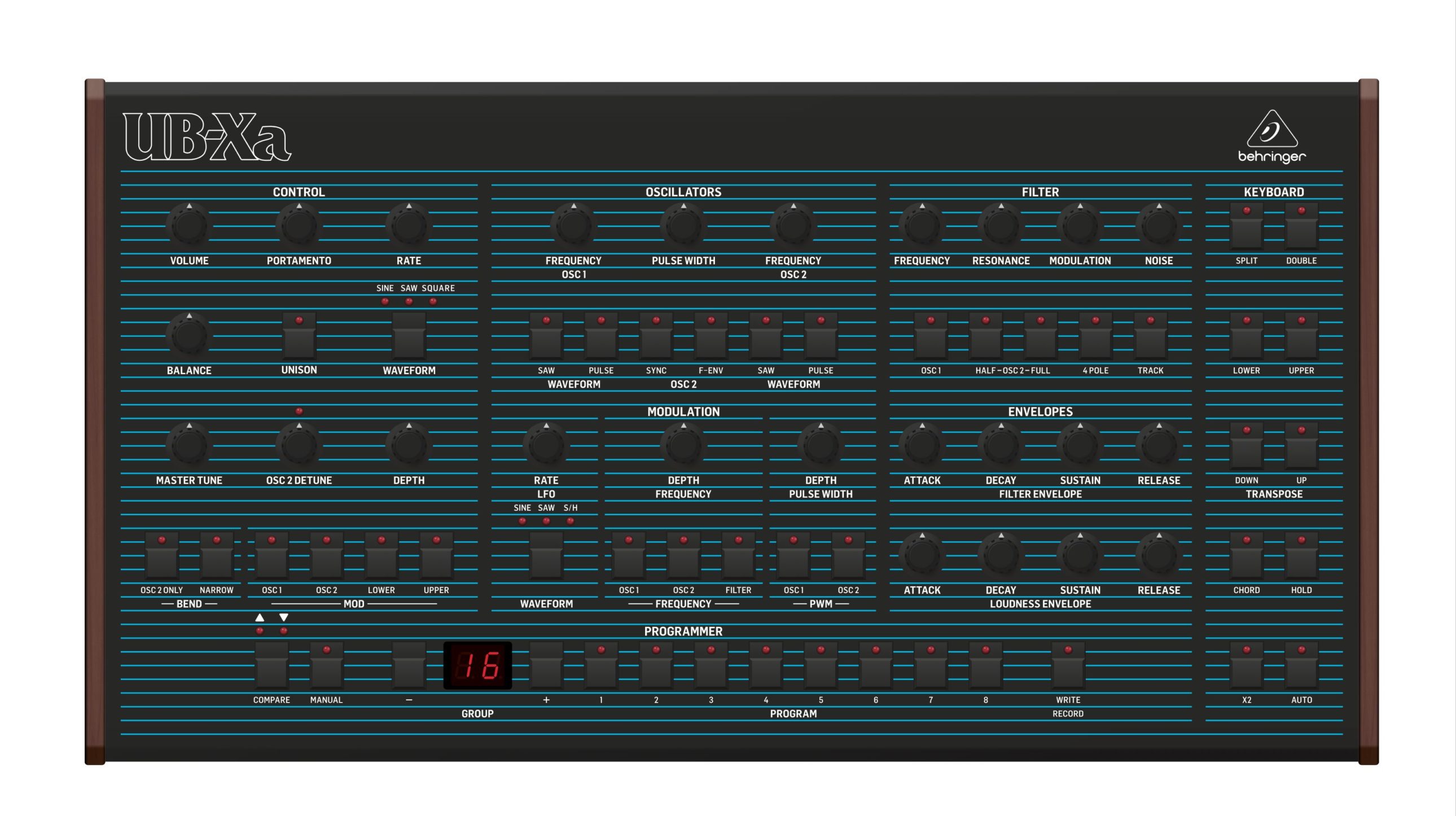 Ok here is the first rendering of that OB-Xa DESKTOP we always heard of – the post is by Mr Behringer, so ..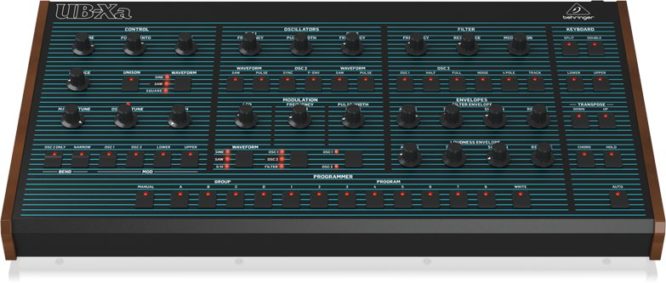 Src: GS
there is a lot of PR within the words – but well – they share those things – sometimes they really do it, sometimes the seem not to – so maybe it's a test or not.. they say they chose this one because it was on top of the list of forums.
a user at GS Forum wants this colour scheme – but it will come in the classic ob-xa style – midi channel will be set by DIP switch on the back, like the Model D Minimoog Clone.