Es war klar, sie haben sogar den OB-X/a Namen registrieren lassen und jetzt gibts auch ein Bild dazu. Uli Xa – Clone natürlich des Klassikers von Oberheim.
Ok here is the first rendering of that OB-Xa we always heard of – the post is by Mr Behringer, so ..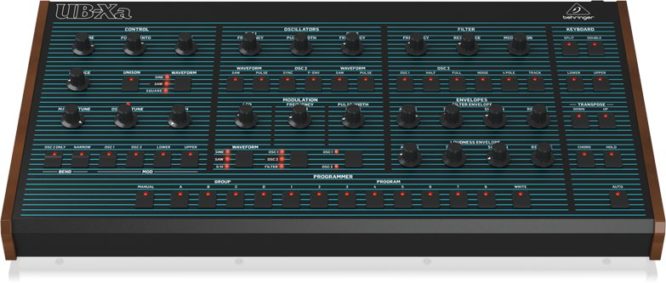 Src: GS
there is a lot of PR within the words – but well – they share those things – sometimes they really do it, sometimes the seem not to – so maybe it's a test or not.. they say they chose this one because it was on top of the list of forums.
ah user wants this colour scheme – but it will come in the classic ob-xa style – midi channel will be set by DIP switch on the back, like the Model D Minimoog Clone.