Cookies are little snippets of data stored in your browser that allows the forum and this blog to work (for comments and postings etc.)
So – make sure you are ok with using cookies – this site has ever used them, the only new thing is that I have to do some more devastating stuff to fit with the rules. If you are not ok – this is the wrong place to be. But everyone needs it since it doesn't work without them. See below how it looks like, now.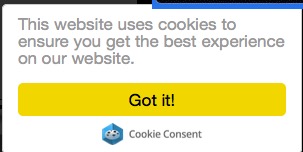 ---
Diese Seite (Blog und Forum sowie Wiki) nutzen Cookies um Logins zu verwalten und Kommentare zu posten. Cookies sind kleine Dateien in deinem Browser, um Websites zu erlauben Daten da rein zu schreiben, mit denen man so etwas wie Login und Foren überhaupt erst realisieren kann. Das war seit bestehen dieser Site immer so, neu ist nur der EU-Zwang das hier nervig darstellen zu müssen. Wenn das dir "zu gefährlich" ist, dann gehe auf keine Site die eine Blogsoftware oder ein Forum hat, denn die alle brauchen das, damit sie funktionieren.
Hier kannst du dich genau informieren, was Cookies tun und darüber diskutieren oder Fragen stellen, was das technisch bedeutet und wie du damit umgehen möchtest. Ich empfehle beide Seiten anzuschauen, also Überwachung, technische Lücken und Möglichkeiten und auch die Seite derer die eine Site machen, dann hast du ein rundes Bild, was ich hier in 3 Sätzen nicht erklären kann. Dies ist eine EU-Richtlinie, die informieren soll – also mache ich das jetzt, so wie Telemediengesetz und Impressum ist alles da. 
So sieht das jetzt aus:

Disclaimer / Nutzungsbedingungen / Legal..
(gähn, herrjott..)