Pico ist ein sehr kleines Modul mit PWM, Wavetables, Supersaw, Akkorde (!) und Standard-Waves und einer einfacher Hüllkurve, außerdem kann das Modul sogar externe FM verarbeiten.Fast ein kleiner Synthesizer in einem Modul, quasi Es gibt auch eine kleine einfach Hüllkurve – Akkorde können auch per CV gesteuert werden!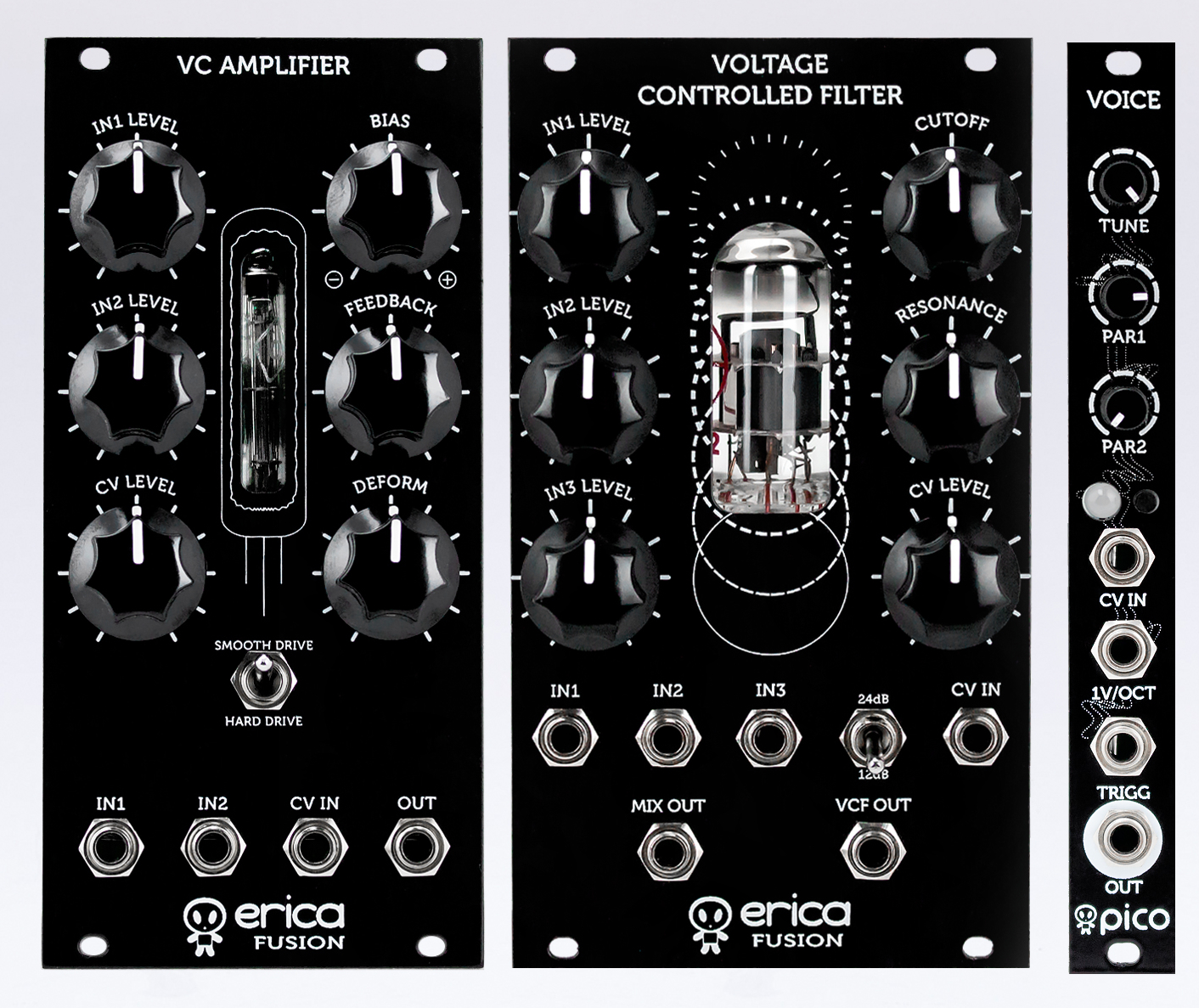 Pico Voice is indeed a real voice that can do wavetables, PWM, Supersaw, standard Waves and even Chords.Chords can be changed via CV as well as all those other modes like Wavetable movement etc.
:
Die Röhrenserie hat einfach einen tollen Sound und viele Möglichkeiten – die Fusionbox ist im Test im nächsten SynMag (die erste Info dazu kommt bald) und es gibt die Röhren in einem Tiefpass mit 12/24dB Steilheit und in einem VCA mit 3x Mixer davor, sowas klingt so – ist generell eher schön und zwar auch Industrial-schön, ohne nur "billig trashig" zu klingen. Das können sie, die Ericas. Kostet dafür aber auch ab 240€ plus Steuer.
es gibt auch weitere neue Sachen, zB ein Case und eine Hülkurve mit allen Segmenten steuerbar und Ausgabe für Trigger, wenn ein Segment erreicht ist ..
Auch nicht schlecht.