InfoQ: Archaeopteryx: A Ruby MIDI Generator
InfoQ: Archaeopteryx: A Ruby MIDI Generator.
Summary
Giles Bowkett captures the heart and soul of the RubyFringe conference as he demonstrates his revolutionary Archaeopteryx MIDI generator. He delivers an eloquent, highly politicized call to action in a career-defining presentation that is raucously hilarious yet unnerving in its practicality. – It's about PROBABILITY and Standard-Beat.Matrix(es).
I really like this guy – He also delivers sort of philosophy of his own and demoes the PROBAILITY MATRIX Stuff. When do we have that stuff in our tribes?
Also watch this Video

Archaeopteryx: Ruby Self-Generating Pattern Sequencer from giles goat boy on Vimeo.
also check this out on the same topic: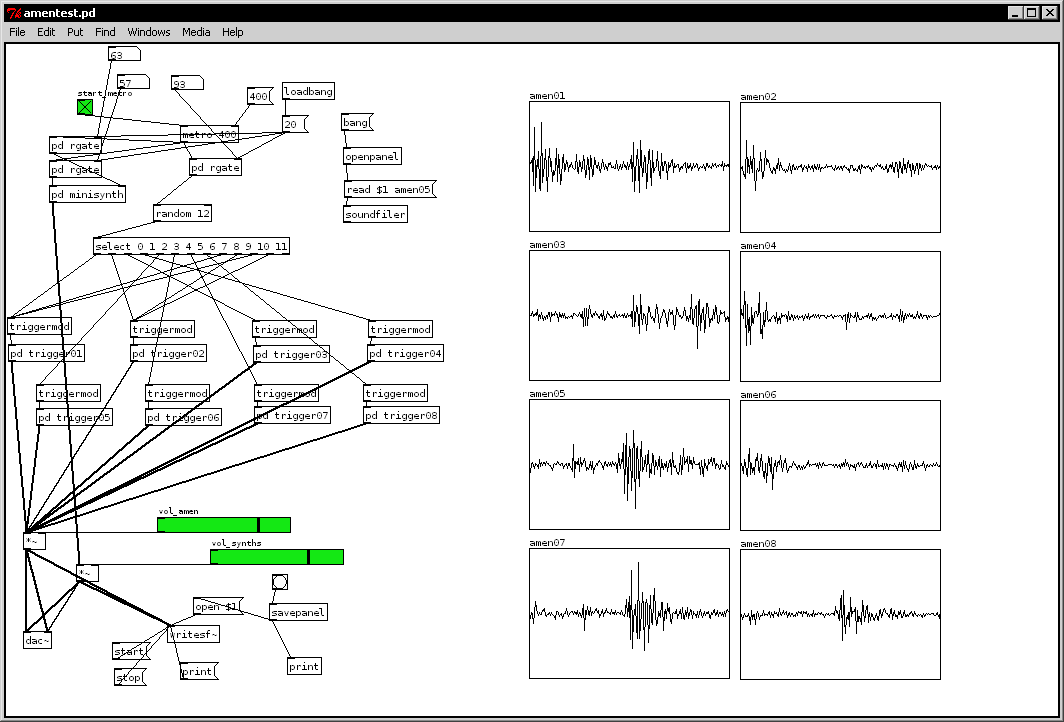 http://ika.cccp.at/temp/amentestwrite.MP3 
did something like this with Kyma, but different..
Forum: