King Korg VA with analog filter emulations and tube – rumours and wishes / MS20 re-release (confirmed)
something new approaching, also synthtopia asks for the MS20 to come back in form of a real synth.. if so, I 'd still answer the same when I saw that controller first- make this thing sound just as it is, add octave shift keys and program change and give it 4-8 voices polyphony and a nice double full blown envelope and FM for those OSCs and it could be something very very cool…The Korg MINI MS-20 Monophonic Synthesizer (NAMM Rumor) – it's now confirmed, there IS a $599 MS20 analog synth coming
there's 2-3 rumours about a 800€-synth that looks like the iMS20 controller – maybe analog, maybe digital up to 8 voices has been "leaked" via a south american site. – anyway – still a rumour (there's talks about a new moog at NAMM 2013).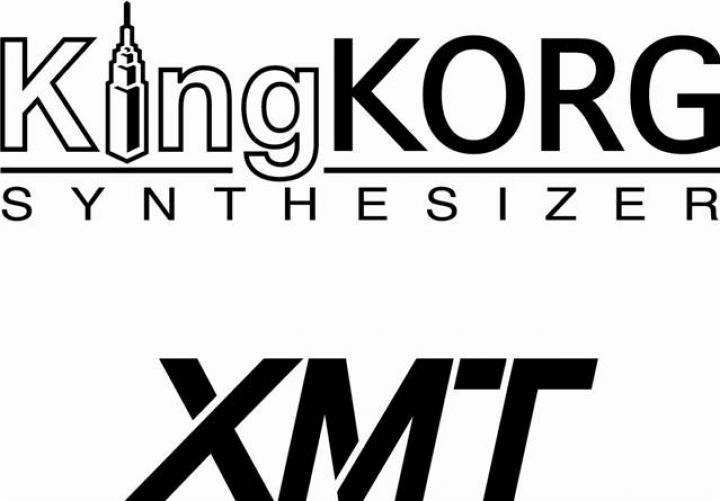 –> King Korg Digital Synthesizer in Synth Database.
Kraft Music - Korg KingKORG Synth Demo at NAMM 2013
and here is something to be added to the NAMM checklist..
3 OSC'ed something? or just a piano or just some dream of someone who has a nice paint app installed?

– VA-synth
– XMT-modelling sound-engine – means some filter types, incl MS20, OB, Moog etc.. – all via OLED Minidisplays like the Mini KP2. And there's a TB Filter as well. Looks like sounding fine. Digital, but flexible, so it's not just a Radias-thing.. and split-concept, not like multimode, so this is for stages and being flexible and more "modern" since analog modeling this way may be cooler for most of us – and epianos/organs is in, too for those who want it, so it's a SYNTH, not a Workstation. $1299
– max. 3 parallel oscillator-algorithms
– real tube circuit effect
– vocoder
– CV/Gate output
– 7 kg
– no price and/or availability yet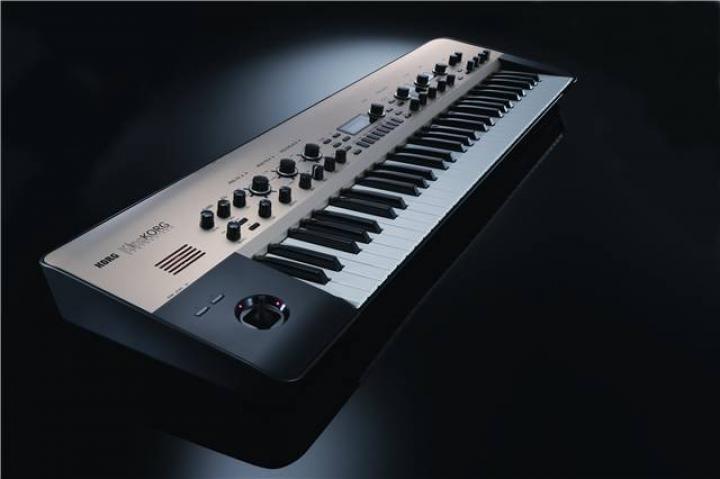 Forum: King Korg . oder was kommt denn da zur NAMM?
basically a reduced Radias (just one filter) and no step sequencer, but with CV/Gate.
well, there is no smaller keyboard version – that would be cool, so it's 61 standard.. maybe better for the US buyers and more conservative oriented ones (sorry, players! no to be taken to seriously) ..?
eXpanded Modeling Technology synthesis system
61 semi-weighted keys with velocity
24 voice polyphony
300 Programs (200 presets / 100 users), 8 categories
Max timbre: 2 (Layer / Split)
3 oscillators (selectable types: analog, noise, DWGS, PCM and MIC IN)
127 types in total (analog & Noise: 64 + DWGS: 30 + PCM: 50 + MIC IN)
1 Filter (LPF, HPF, BPF)
18 filter types (LPF: 7 + HPF: 5 + BPF: 6 / Included modeling filter) <—-
Modulation : EC: 2 units, LFO: 2 units, AMP
Virtual Patch per timbre: 6 sets
3 Program effects (PRE FX, MOD FX, REV / DELAY) + 2-band EQ (2-band) + stereo TUBE
PRE FX: 6 types (DISTORTION, DECIMATOR, RING MOD, GT AMP, AMP EP, TONE)
MOD FX: 6 types (FLANGER, CHORUS, U-Vibe, Tremolo, Phaser, Rotary)
REV / DELAY: 6 types (HALL, ROOM, PLATE, TAPE ECHO, MOD DELAY, DELAY BPM)
16-band vocoder with Formant Shift and Formant Hold
Arpeggiator with up to 8 steps (step number can be changed), 6 types (UP/DOWN/ALT1/ALT2/RANDOM/TRIGGER)
Joystick, octave up / down buttons, Category / Favorite button
16 x 2 character OLED (Organic Light-Emitting Diode)
128 x 64 pixel OLED subdisplays oscillator and filter sections
Mic In | Connector Type XLR-3-31 (balanced)
Audio Output L / MONO, R, TS phone jack (unbalanced)
3, 5 mm stereo mini-jack headphone out
DAMPER PEDAL jack (no "half-damper" support), SWITCH / PEDAL jack
CV / GATE OUT jack
MIDI In and Out
USB Type B
Dimensions (W x D x H): 1027 × 313 × 96 mm
Weight: 7.0 kg
CV / GATE cable for Korg Monotribe and MS-20