(D) Modular Synthesizer Meeting – 3-4 Juni 2006
angedacht haben wir ein Modular Synthesizer treffen nach US-Vorbild Analog Heaven-Meetings..
–> / mitmachen mit modular synth als "eintrittskarte".. :
Modular Meetings 2006 – 2XXX Homepage..
come in with modular system or stay outside with any other ;) no digital ones here.. ;)
Synthesizer -M-O-D-U-L-A-R- Meeting / TREFFEN INFOS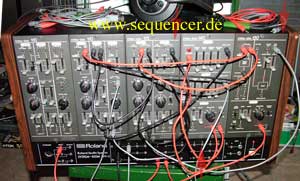 Das Treffen wird in der Gegend Frankfurt (Main) stattfinden.. da recht zentral.
Am Samstag, den 03. / Sonntag den 04. Juni 2006 findet das
"Happy Knobbing" statt.