Monotribe on the net – play synth with your browser only. (by angry octopus)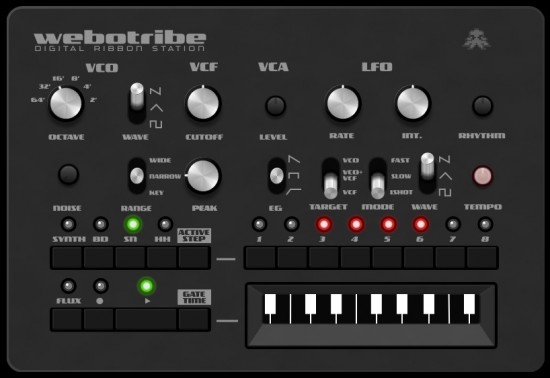 never got the time to wait for the Korg Monotribe Analog Synthesizer? Here it is – as a software and even more – you can play it on a website..http://www.angryoctopus.co.nz/synth13/ fully webalogue. the webotribe. works with JAVA Ciruitry.
there's even more synth up there incl. FM 4OP !

or this real cute moog – not just cute. it is – trust your eyes…

more synths (minitaur simulation)