Mos Lab Kobol Expander III – Cloned.
Clones going on – this time the most known RSF synth – the Expander II – will be cloned by the F-based Mos Lab in 5 and 5U Racks incl. a second LFO and pink noise generator – should be available by the end of this year (2014) -> Forum • Mos Lab. Kobol Expander III.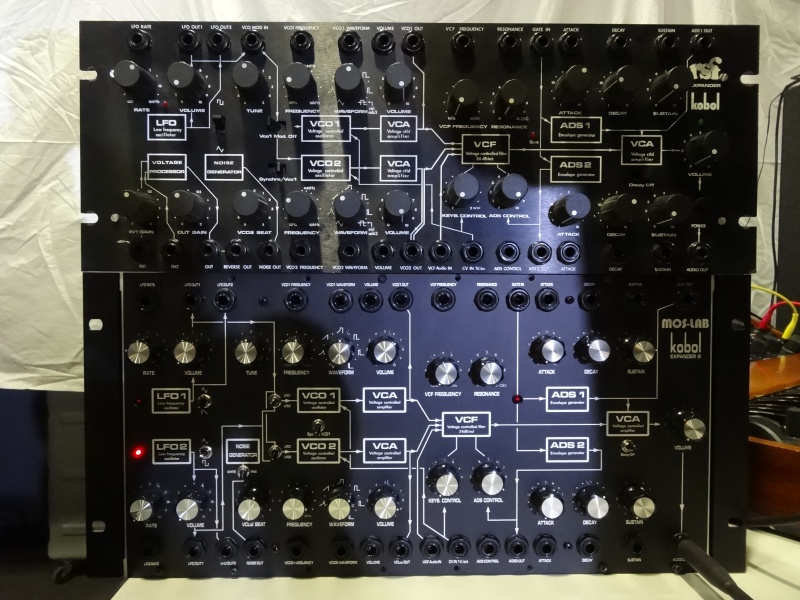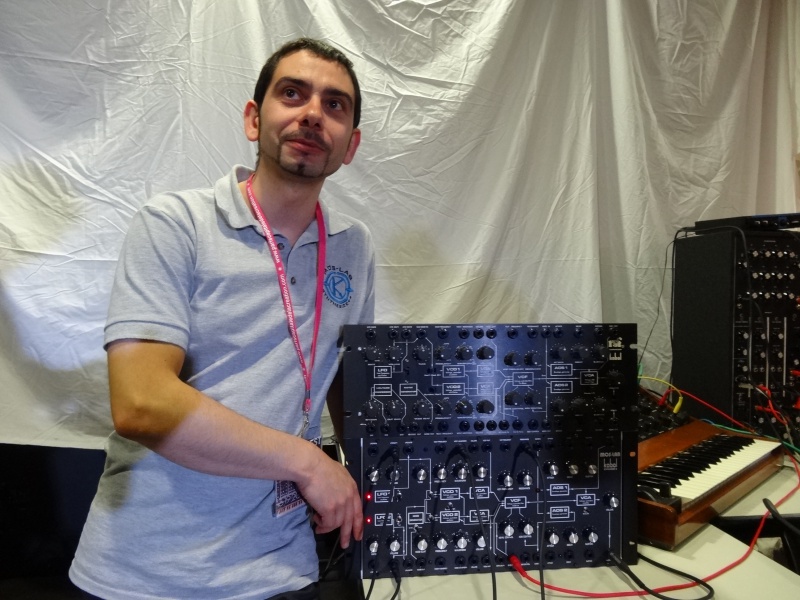 Der Kobol II ist ein schwer zu findender kleiner Synthesizer, weshalb die Franzosen MOS Lab ihn zum Ende des Jahres anbieten wollen.
RSF Kobol , Kobol II, Kobol 2 (built 1978) – Analog Synthesizer – wie man sieht . 5HE im Original – als Kopie 8HE.
dahinter: RSF Kobol Keyboard (built 1979) – Analog Synthesizer