News Nov.2017 Mute Rec / Top LPG / Roland System 500 missing link module
Hier sind ein paar Dinge, die interessant waren die letzte Zeit um und während des Maschinenfests. –
Things happening while the Maschinenfest was running.. 
1) Zola Jesus spielt nicht gleichzeitig, sondern im April gibts ein Nachholkonzert, ich musste es also nicht verpassen! (interessiert niemanden, aber ich bin glücklich, das letzte Album ist nämlich super) – ignore this – it's just about me.
2) Es gibt von Terry Burrows ein Buch über Mute Records, was über 320 Seiten in Zusammenarbeit mit Daniel Miller geschrieben wurde. Ich glaube, dies ist verdammt noch Mal Musikkultur. Es geht um Depeche Mode aber auch um Liars oder Goldfrapp und natürlich Anton Corbijn. 4 Sprachen – offenbar brauchen Briten keine Erklärung, Deutsche und Franzosen schon, die kennen das Zeichen halt nicht. Harhar..
-This Book is about Mute Records and tells the story from 1978 to now on 320 pages – of course Daniel Miller is involved in here (4 languages shown here)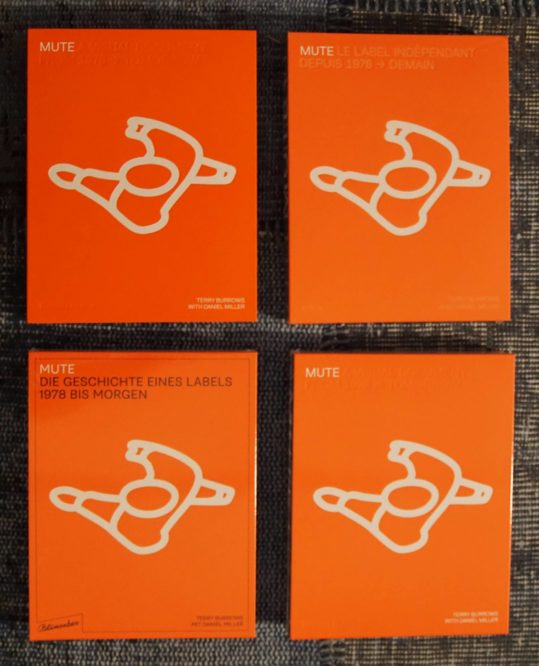 3) Dieses Modul erscheint sehr musikalisch und sinnvoll, es gibt massig LPGs und vielleicht auch Doppel-LPGs, aber das hier ist in 2 Geschwindigkeiten betreibbar und klingt sehr gut, es beinhaltet also jeweils zwei AD-Hüllkurven, VCAs, Filter ohne Resonanz und führen unweigerlich zu Buchla-Bongos, aber "in schön". Die Firma Rapid Elephant? Nie vorher davon gehört. Das wäre jedenfalls mal was. Darüber sprechen -> Cooles LPG (dual AD/LPG) – Natural Gate
this is a eurorack low pass gate – it is a combination of a VCA, a filter (without resonance) and AD-envelopes – and all doubled along with adjustable speed/characteristics – so it is very musical to my eary and possible one of the better choices to do on westcoast modules – why these? well you only need this to have an articulation when an osczillator was added, so you can built a super small buchlaistic machine of something for drums with it..
NATURAL GATE: Kick Tuning in Context
NATURAL GATE Overview & Memory Demonstration
NATURAL GATE Demo - Chord Bingle
Quasi-Roland – Wie im Test in SynMag aufgeführt, fehlt dem System 500 im Gegensatz zum 100m ein Sample & Hold und Rausch-Modul – genau das, was im "alten" 112 drin ist gibt es von System 80 – reden? da: System 500 User – das fehlende Modul (Noise/S/H…)
this is the missing module in the System 500 – the re-issued System 100m from Roland – but this Module isn't made by Roland, it's from System 80 (who also offer a Jupiter 6 Filter) – it has all the System 500 doesn't have: Sample & Hold, Trigger Generator, LFO with 4 waveforms, slew limited to smooth every step and noise generators (white(/pink) – so makes this a nice combination to (must) have when you are a System 500 owner.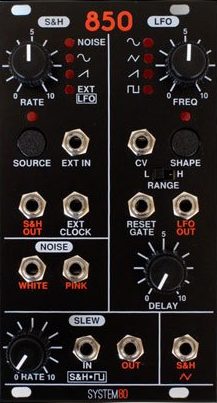 Ableton Live 10 ist da / is here – it basically adds a wavetable synth, a delay/echo and some tools, deeper M4L integration, better Push integration (sequencer with live features) and some details..