Newsflash IV – Modular 2017 & Ants – Field Recording – Music – Quartett – Ohren – TouchKit
it's not the big things happening – but here's some – nicht so viel passiert – aber ich liste mal ein paar schöne Sachen, die gerade so passieren:
• Koma Field Kit – das ist niedlich und das System kann faktisch alles, so wie ein Schallschraubenzieher oder McGuyver.
this tool is simply "cute" and neat, in a way and can do everything for you about recording..
My Michel: mon synthé modulaire
Dann / Also:
Koma does the McGuyver-style field recording super tool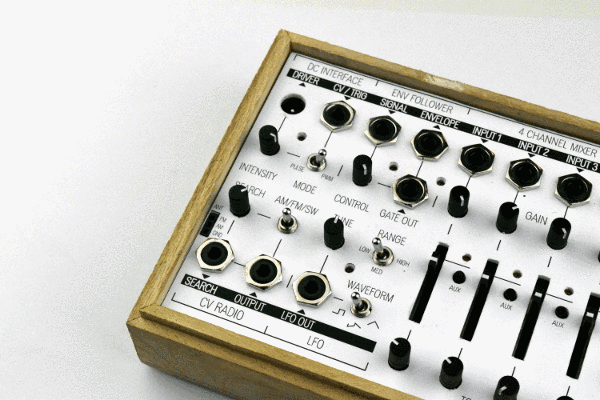 Koma macht Kickstarter und hat's geschafft:
Kreativ werden, Field Recording machen mit Motoren die Sachen herumschubsen können und das alles aufnehmen – ein Music Concrète Verständnis-Set oder Masterwerkzeug für "alles" …
dafür gibt es Preamps, Mixer, LFO, Env-Follower und Kontaktmicrosets sowie Motoren (im Extended Pack)
Das Forum sagt: Koma Field Kit Kickstarter .. höä? aber auch "super Idee" aber auch "ah, ok.. " also etwas irritiert. Pierre Schaeffer nachschlagen?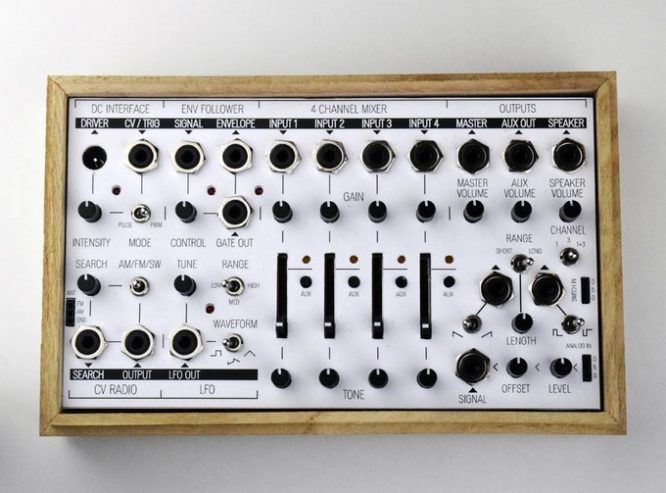 • Want to play cards? my synth got 16 oscillators – mine has24, booom!
Quartett / Trumps – Mal was für Oldschool Synthnerds zum schenken ..
Synthesizer Quartet – Trumps – 7 Pfund / Brexiting Pounds at GForce.
–> hier / here
…was ist noch mal Trumpf?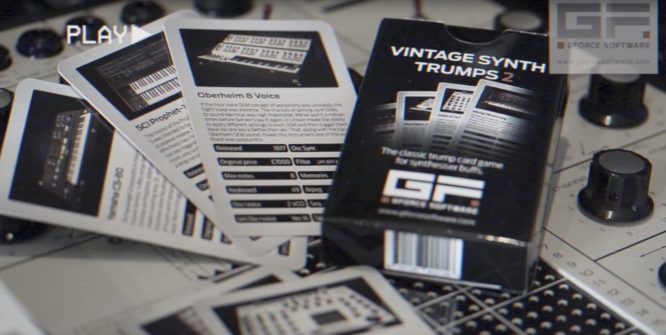 • Macht Waldorf was? Oder Hartmann oder ist das nur ein Rückblick eines Designers?
"… starting to work on something …" Axel Hartmann says, looking back onto the Wave 2 design ideas – easier, simpler, "cheaper" but does it say something? the forum is a bit sceptical to new Waldorf synths ..
Das Forum meint – also ich glaub' das nicht -> Spekulation: Waldorf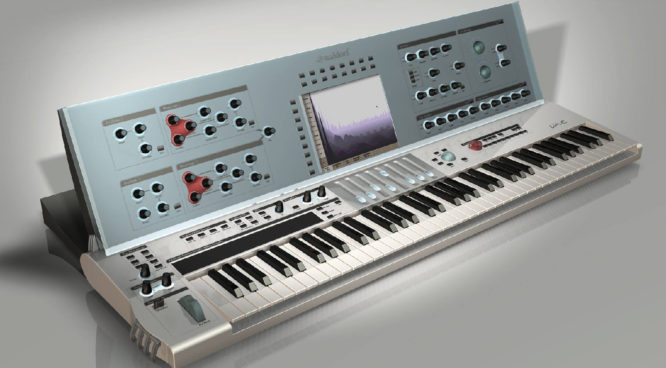 • Die Wahrheit – Repro-1 oder Pro One, kannst Du es hören ?
Viel Kontroverse, weil man hier nur hören kann und nichts vorgegeben bekommt.
• Musikalische Magie? Eine kleine Sammlung von wirkungsvollen Musikstücken im Forum Magie! Bestimmte Momente in Songs, die…
Für mich ist dieses Intro gegenüber dem Album irrsinnig animierend.
Super, und ich meine nicht "toll"-super sondern das triggert mich sehr.
Was ist das bei dir?
Ich meine hier übrigens den Anfang, diese Samples "Told you so, t' t'" – mit dem Beat und so..
irrsinnig lang her, aber das 1984er Konzert in HH war auch voller Kraft und neuem Strahlkram..
für das Grinsen im Gesicht nach innen und außen.
mehr im Forum und weitere Beispiele sind hier: Magie!
• Welche Genres decken "alle"s ab? als grobe Einschätzung für Elektromenschen…
Klassischer Pop, Synthpop, Indie/"Alternative", Punk, Ambient, Dark Ambient, EM / Berliner Schule, Psychedelic, Hiphop, Songwriter, Electro/Elektro, Techno, House, Goa/Psy, Raggae, Jungle/DnB/Dubstep, Wave, Industrial/EBM Experimental, Noise, Abstrakt, Film/Cineastic, Ethno/World, Funk / Fusion, Prog/Rock, Metal, Jazz, Klassik, Neue Musik/Akademisches, Black/Soul/Blues, EDM, IDM, 4 to the floor/Dance… ?
• Kronos App – aber nicht von Korg – Ein Editor
this Kronos App for iOS will come up as an editor – looks quite like the original screen – but it may talk real touch – on the original it's just point and move a slider which is quite hmmpf..
not very cheap since it is very special interest. 40€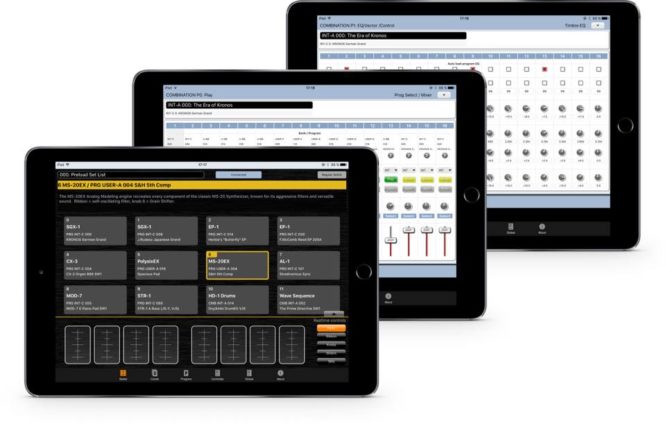 • and there is Ants, a modular synth for under 500€
ANTS modular synth auf Kickstarter
• Touch Keys – controller as stickers
Controller zum Aufkleben.
–> Touch-Keys zum Nachrüsten!
TouchKeys: continuous expressive control for your keyboard