Tom Oberheim and the new SEM from stretta on Vimeo.
referring to
New SEM from Tom Oberheim (from Matrixsynth)

there's a nice pic of a new MIDIfied SEM by the real Tom Oberheim – and this empty page http://tomoberheim.com/
here's the image from matrix, who got it from http://www.alt-mode.com
(did not find it there so far). anyway – what is a SEM, Synthesizer Expander Module Analog Synthesizer?)
this is one of the best and sweetest sounding synths ever, can't do much, but has filter "morph" – they say, it's below $1k, don't know what that means in €. but looks great. my advice: speed up the LFO  (change cap).
and also asume it it almost modular – as the old one was. perhaps another version?..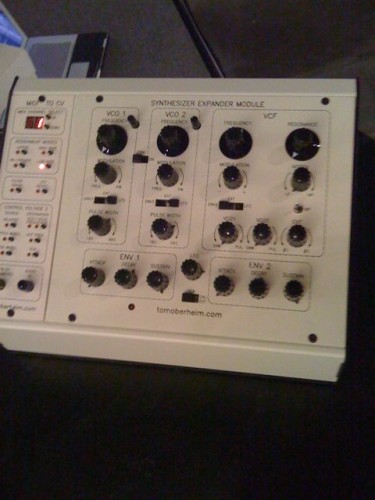 om Oberheim plant neuen Synth – Diskussion im Forum (deutsch)…