2 little boxes driven by AAA batteries (transmitter).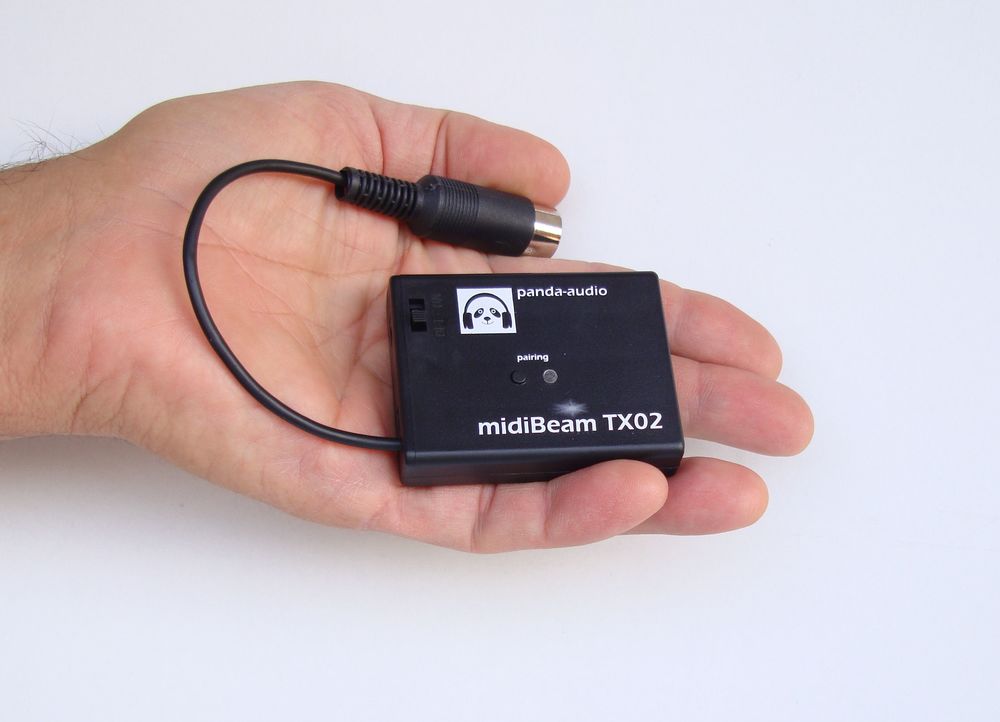 it's as simple as it looks – plug it in, insert fresh batteries per weekend and have the other box, the receiver get your MIDI signals ready somewhere at the back line to control your CRAY or racks by a simple and light MIDI Controller or Synth..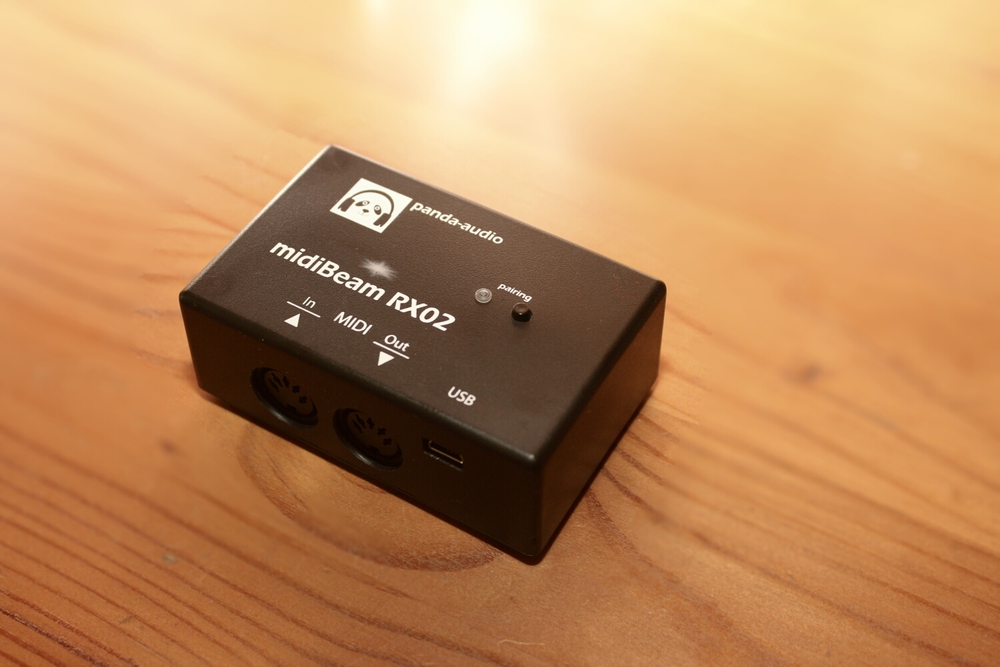 the receiver is USB-equipped, so you can just plug in your computer without a MIDI interface.
where to mount the transmitter? right in the back maybe? like on the AX7 remote keytar?..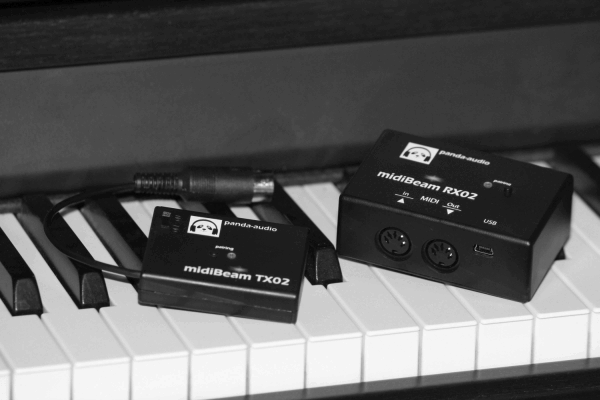 its 99,90€ for one set (exl VAT) so in germany it will be 15€ for shipping, we got 19% VAT over here, so expect about 135€ for one set. seems very fair!

Wireless MIDI by pandaMidi.