Hier im Forum gibt es immer wieder die Diskussion, wie ein generischer Controller für Synthesizer aussehen könnte und auch wie einer für Sampler aussehen könnte.
Optisch ist dieser hier von Mikael Eidenberg sogar ganz schön, würde aber stark vermuten, dass das nicht immer passt, weil er doch zu spartanisch ist für Sampling.
Sampling braucht Loop Modes, deren Steuerung, Positionen von Loops und deren Modulation und bewegliche Start/End-Positionen. Aber – was wirklich fehlt ist generell ein Controller wie dieser, der relativ günstig für Software einen nicht so schwer nutzbaren Synthesizer darstellt, also Hüllkurven, LFOs, deren Wellenformen, Speed und anderer Basiselemente.
Wäre sowas zu teuer? Ich mein – ein System 1m von Roland tut genau das und ist zugleich bereits selbst Synthesizer, Plugin und Controller und macht genau diesen Job. Auch zu überlegen ist die Wichtigkeit von LED-Kränzen. Die Übernahme der Werte von der Software ist nicht immer sicher – Potis hingegen sind in dieser Hinsicht leicht zu machen und per Learn-Funktion immer bereit.
Für FM Synths ist Endlos sicher kaum zu umgehen, was hier in diesem Beispiel natürlich auch genau so gemeint ist – nur so ließen sich bestimmte komplexere Synths steuern. Aber – alles anderen? Damit man etwas hat, wo man nicht nachdenken muss und wirklich ADSR, LFO 1-4 etc. dran steht? Sowas könnte ich mir als sehr intuitiv vorstellen und eben nicht so generisch wie andere Controller das sind. Meinungen?
Das Problem für Hardware könnte sein, dass die entscheidenden Dinge nicht drauf sind, ebenso bei Software – aber es gibt einen Zugriff auf wichtige Parameter. Mein Vorschlag – einfach eine Reihe weiterer Parameter einfügen, immer eine kleine Gruppe mehr als "normalerweise" – dann schafft man einen noch handlichen Controller, der den Job machen könnte. Dennoch hat man fühlbare Controller für Hüllkurven, Filter und Co, die man fast immer hat – Für sehr spezielle Synths würde das nicht passen, dennoch aber für die meisten wie Diva und Co.  –> Was fehlt auf dem Markt?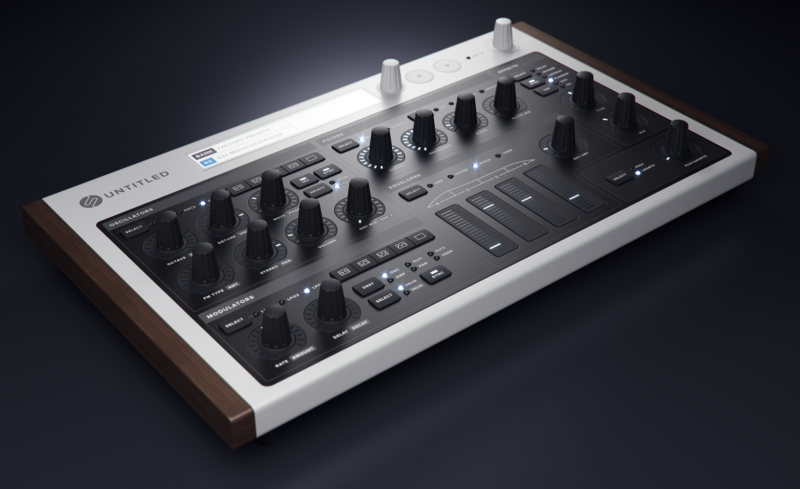 Erica has new updates – an OSC with Mixer PWM / Sync and a smaller Polivoks Filter
Bei Erica gibt es inzwischen eine schmalere Version des Polivoks Filters (220€ plus Steuer),
und einen neuen VCO mit den klassischen Wellenformen, anbaubaren Mixer dafür und Suboszillator direkt eingebaut.