Search Sound – Fatcore Synthesizer & Cy-Clone Sequencer
Im Forum gibt es eine kleine Neuentwicklung eines Synthesizers und Sequencers, nach der erfolgreichen DIY Moog Prodigy Vervielfachung wie hier im Bild (oben), sieht jedoch das Ergebnis ziemlich gut aus, es ist noch nicht ganz fertig, deshalb sollte dies ein Anreiz sein, hin und wieder das Forum aufzusuchen – Link ist hier drin:
Dmitry  from Ensure Sound did a little Moog Prodigy Clone first.
it's posted in here -> Moog Prodigy clone DIY – it is of course "just a PCB" and so he just did it simple for himself and a few others – this thing has now ended.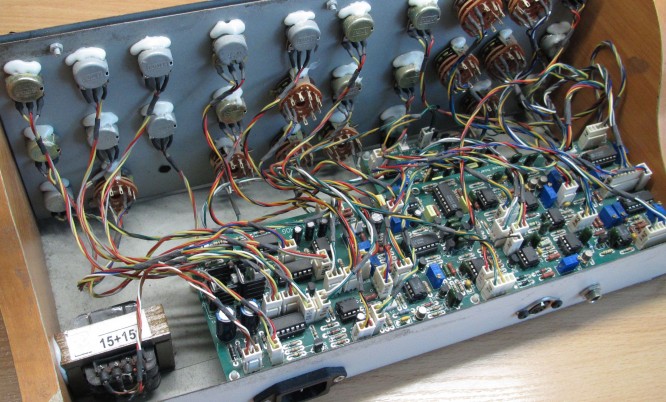 since there is a new thing in the making called the Fatcore with 2 OSCs, 24 dB/ Oct-Filter, 2 LFOs, 2 ADSRs, Noise/S&H with LAG Processor and the Cy-Clone which is a 2 CH Sequencer with 16 Steps.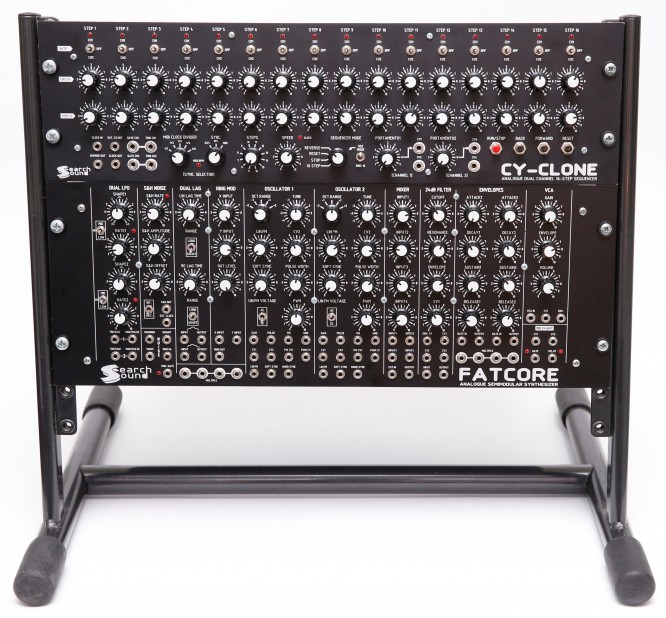 questions should be directed to him personally. there's also audio demos uploaded to the forum as well.
it's all DIY but as you can see this one looks quite cool and modular..
Dmitry is from Poland and will answer everything you may need.