Vince Clarke Music – Video. part 7 is the Kobol Keyboard Analog Synthesizer , a french rare synths with big knobs (you might know the Kobol-Software from Xils even better today, right?) – this is the keyboard, not the more "common" Kobol II, Kobol 2 Expander  –
likes: there is a technical term for this waveform but..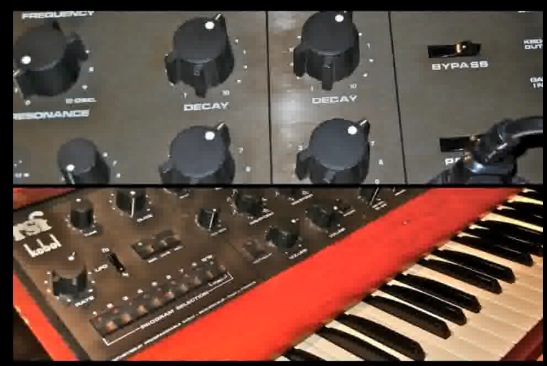 and here, Vince talks about some synths, he likes the Mopho Keyboard, (ok I believe it was the key version since I like it, too)  but doesn't have too nice words about Moogs Little Phatty "too digital", and loving warm ones for the Pro One (of course) and his first synth, the Kawai  100FS
VIDEO REMOVED, check it here: here now.