NAMM 2016: Waldorf Kassettenspieler "Sampler" in Rocket Case
Dies ist ein Gerücht – aber ein Gutes. Ein Minisampler von Waldorf – inspiriert von diesem Ding hier: Waldorf Kassettenspieler
This is a rumour, but a nice one.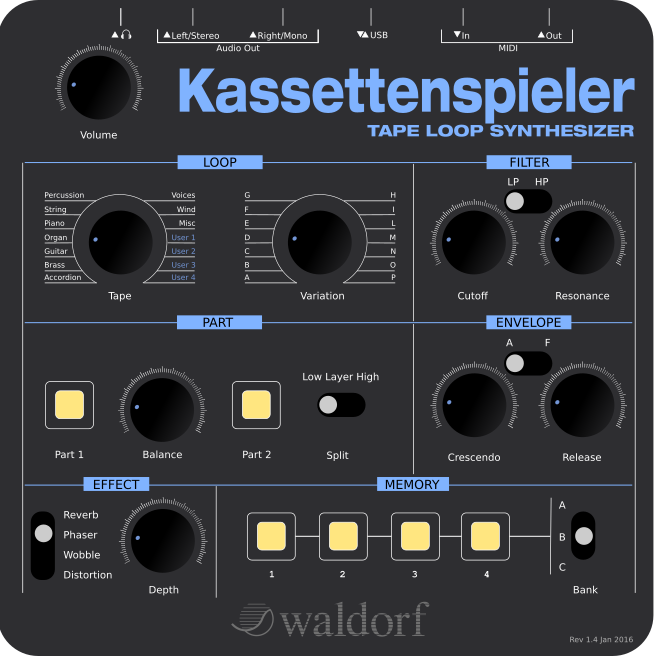 Maybe you know this one:
Cassette Sampler Keyboard
this is basically on a professional level, what the tape player (kassettenspieler) will be able to – it comprises of these..
Waldorf "Kassettenspieler"
Tapeloop Synthesizer
inspired by the legendary sounds of tape machines
Upload any kind of samples
– ARM Processor
– Analog Multimode Filter
– 128 GB Internal Flash Memory
– Stereo Output
– USB connection for transferring samples
– MIDI In and Out
– Software Editor for samples
– Digital FX section with Reverb/Phaser from Streichfett plus Tape Delay and Vacuum Distortion emulation
– 12 Memory Location (same as Streichfett)
as you can see it is more like a sampler than based on a tape – it has real memory so it is a simple sampler based on entry level processor kit – we don't know if this is for real or not. but here's some images, that look like something of a truth might be in there..?
__
since it is a nice world there's also some reaction to it here..
since they don't belaaaaavvve i'!
wha'ayathink?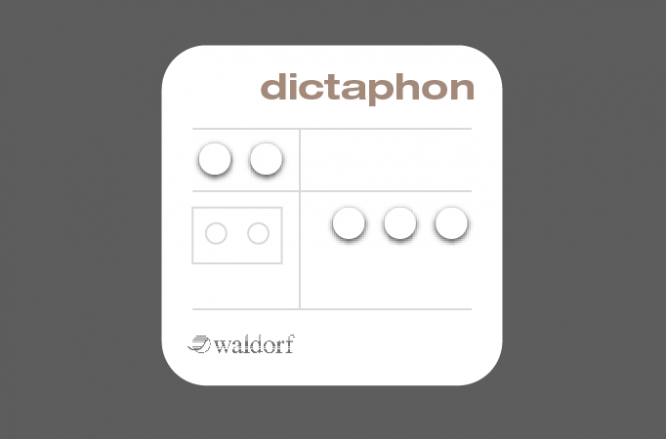 so, it might be not true or not coming since…