13.9. Moogulator @ MUK.E 15 Festival, Dortmund, FZW – 2015
will be playing this gig with modular synths and a special set just for this event. yes – it's 2 sets – so if you want to listen you need to be there eary – I am booked to be the nerd so I do the nerdic walking..
Kritik Schwarzes Bayern sagt dazu..
one of my impression images from stage..
find more here 13.9.2015 MUK.E 15 – Dortmund / images…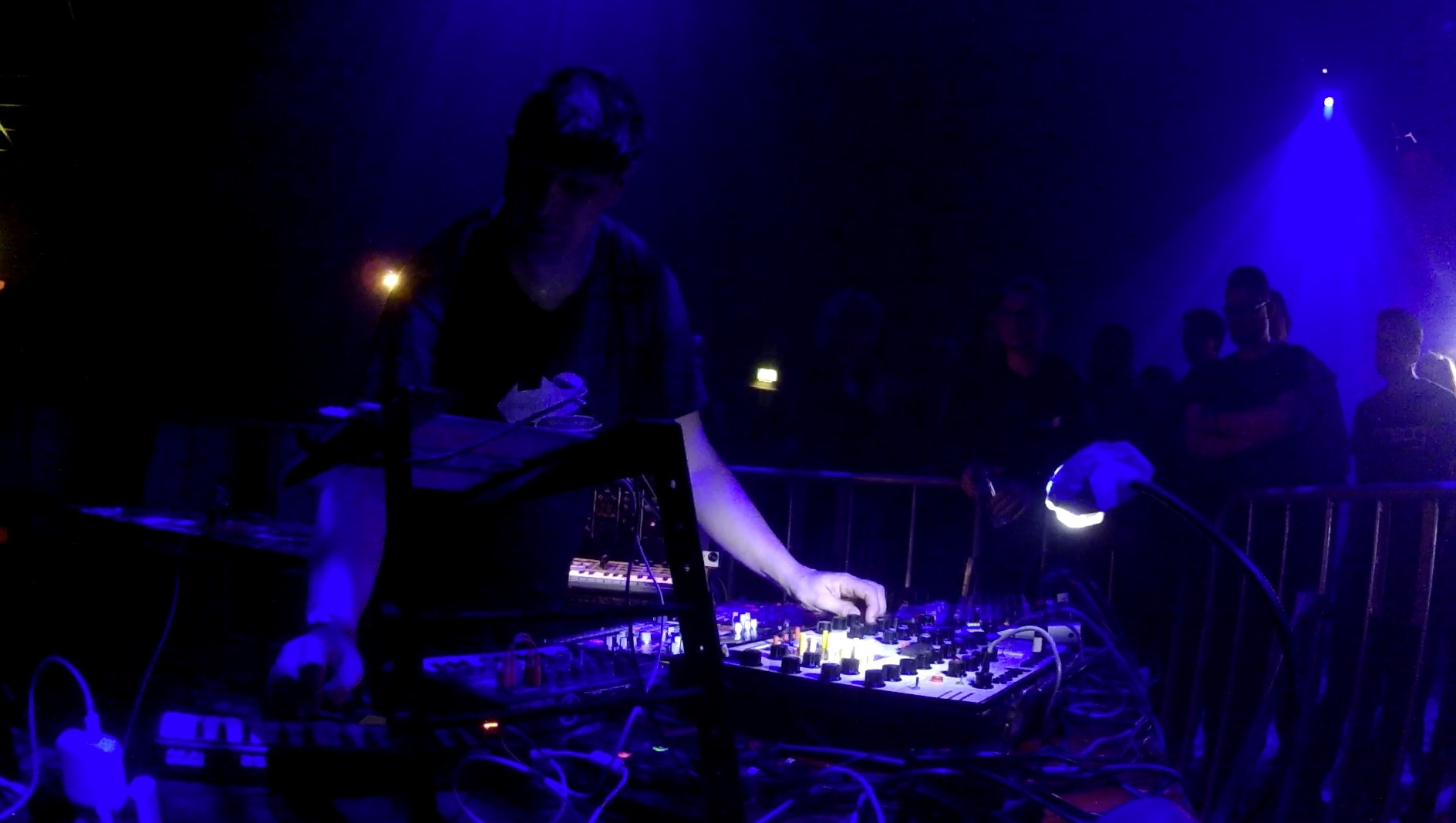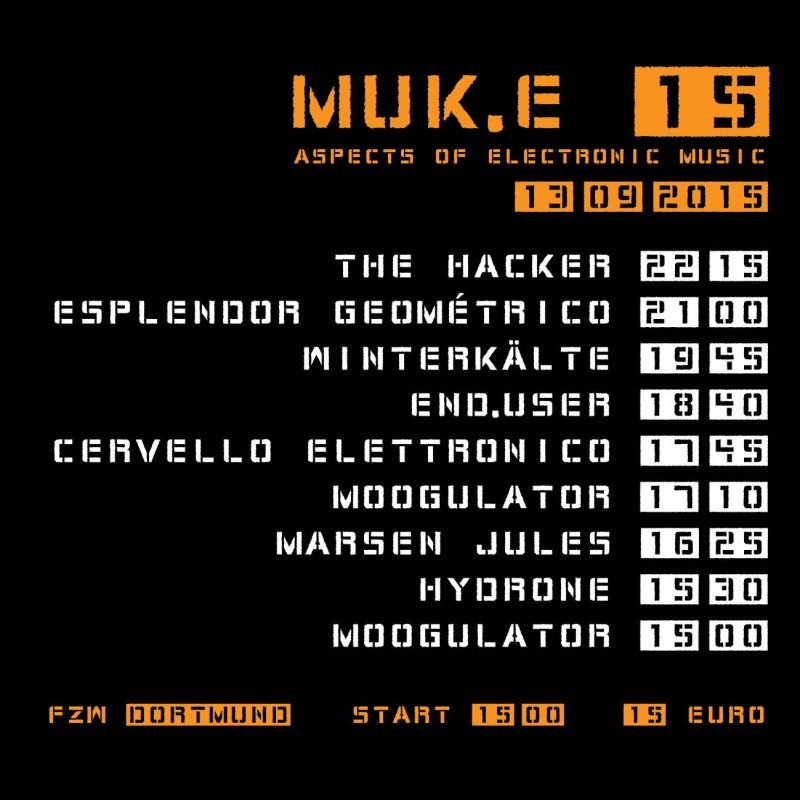 pics / updates – more: 13.9.2015 MUK.E 15 – Dortmund, Esplendor Geometrico, Moogulator, Cervello Elettronico, The Hacker uva.

mehr / more