Just a very early preview – schonmal für die superfrühen (und gern auch schrägen) Vögel.
(click this for more & larger):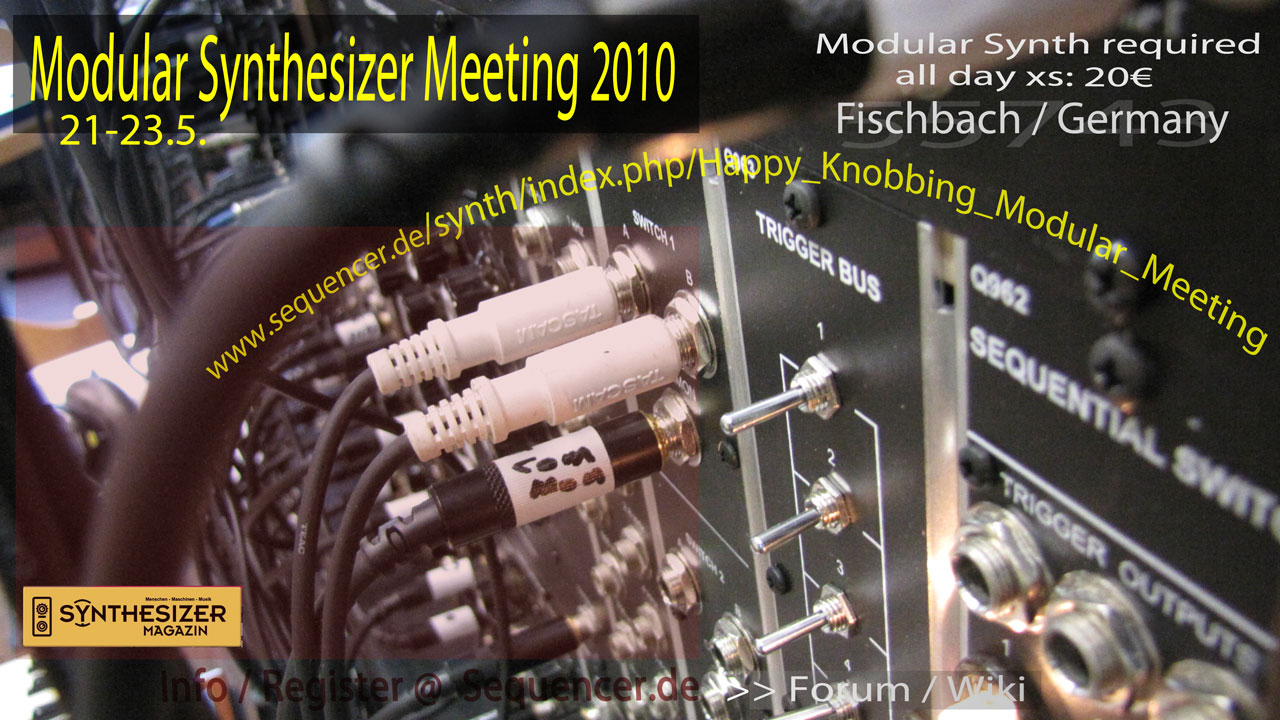 Anmelden im Forum sinnvoll – Fragen? Anregungen? Alles hier: 21-23.5.2010 Modular Meeting, Fischbach -Happy Knobbing 2010
Questions? Bring at least a modular synth and be welcome, jams are on saturdays, 3 days 20€ (to pay the location)
Happy Knobbing Modular Meeting – Synthesizer Wiki.
Memberlist is on the Wiki..