Controller: Kontrol Master & Zvuk 9 + Noise/Voice-Active Library Reformer
Hier einige Controller-Ideen / 2 Controllers of different kind:
Taugt diese Controller-Idee was? Die Taster sind stabil, offenbar wählt man mit ihnen aus und dreht dann den Knopf. Würdest du damit arbeiten wollen? Die Taster sind die aus großen Arcade-Spielautomaten, also sehr stabil. Feuer! Das Teil nennt sich KM1 Kontrol Master von Touch Innovations
(ca 350€)
__
2. Zvuk Machines – Zvuk9
9x 2D Pads – Seltsamer Name, kommt ein bisschen wie ein sehr großes Touchpad und ist es auch.
Vielleicht leicht verwandt mit diesem Konzept für Bopoad Drums von KMI? – aber konsequenter?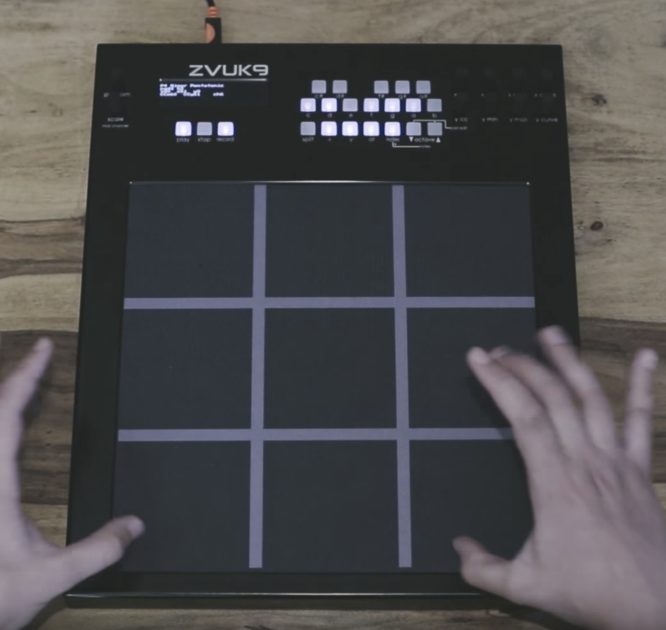 New Way to Create Music: Zvuk9 - Expressive MIDI Controller
3. Touch-Activated Libraries –  Krotos Audio Reformer
Kann hier diskutiert werden: Stimmengesteuerte Library (oder per Drums, oder…)
Als Idee Sounds durch Microfon oder Audio zu steuern – sehr gut, Inhalte sind natürlich so wie bisher – und wie viele wissen – ich berichte wenig über reine Klangsammlungen oder Samples – aber die Art wie es gemacht wird – nicht so schlecht, oder?
Adding Audio Textures and Foley to Your Footage with Reformer/Reformer Pro