Dave Smith & Pioneer: Sampler Toraiz SP16
Dave Smith hatte eine Kooperation angekündigt. Dies ist sie – mit Pioneer. Sie haben einen Sampler gebaut, der analoge Filter von Dave Smith enthält (aus dem Prophet 6).
Dies ist kein Controller, sondern ein eigenständiger 16stimmige Sampler. Er enthält einen kleinen Sequencer, aber er ist offensichtlich auch eine Groovebox mit Schwerpunkt ein Sampler zu sein. Es gibt 4 Takte pro Pattern und es soll auch eine Chain-Funktion geben. Weshalb sich alle auf 4 Takte einschießen, weiss niemand.
Gesehen mit Dave Smith in einer kleinen Kammer auf der Musikmesse: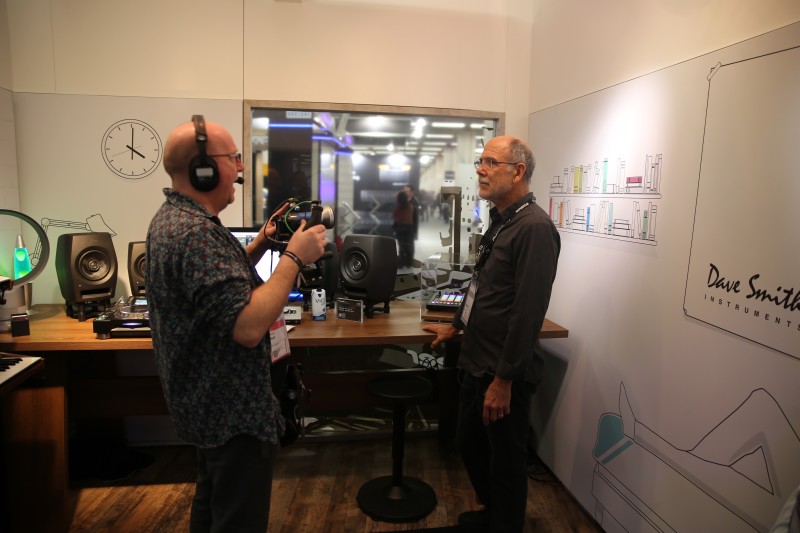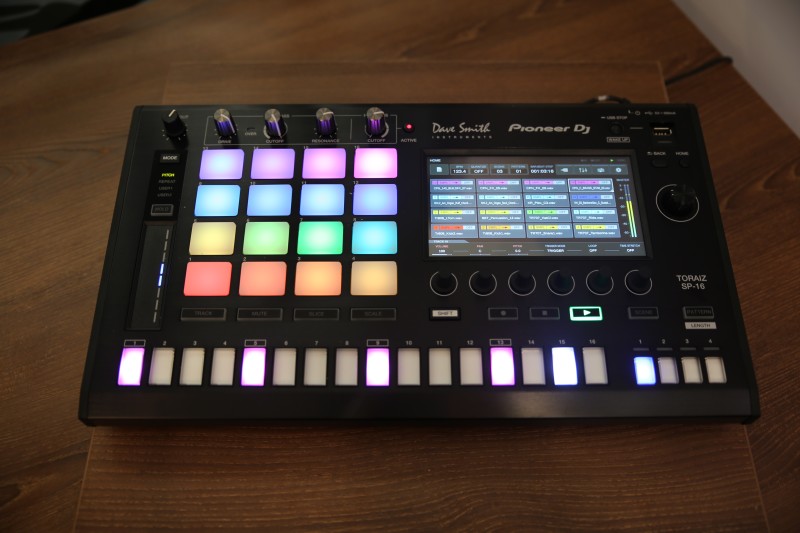 Diskussion? Hier im Forum: Dave Smith goes Pioneer: TORAIZ SP-16 (Sampler)
Dave Smith : The Interview
here's a new sampler from Dave Smith & Pioneer DJ with
• analog filters from the Prophet 6:
• sync via midi & internally via Pro DJ Link (Pioneer stuff only)
• 8GB flash memory
• 16 voices
• real time time stretching
• 16 dyn. pads
• 16 step sequencer / 256 patterns
• touch screen (editing samples on 7″)
• $1499 -> 1600€
it's not a controller, it's a standalone hardware sampler. it's not a groove box, since 16 steps is not really that much – but maybe they can be set to multiple or chained ones – we'll have to wait it out, it's a full blown analog filtered sampler, so it is exactly what a lot of ppl where asking for – an instrument, maybe a bit unexpected to come from a non instrument source/company but who cares, they did it.
Pioneer DJ TORAIZ SP-16 Official Introduction