Pics / Bilder @ Messe
Musotalk & Podcast @ Radio X gehen / gingen schon über den Sender, ab hier einige Impressionen von allem vom Auf- bis Abbau. Viel Spaß vom Stand D45 in Halle 9.1 von unserem Stand. SynMag – Das Synthesizer-Magazin. Die Podcasts von RadioX  und Superkakerlake mit meiner Beteiligung finden sich auf deren Sites jeweils..
SynMag Stand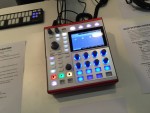 DASZ – 4 Track Sequencer additional 4 tracks can be chained, add. DSP added, can do a lot..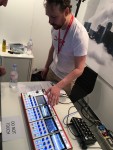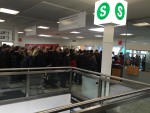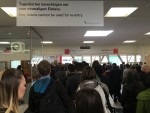 Schlangenbildung..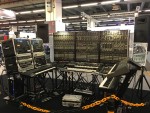 SynMag Stand B (Formant Modular)
Nick of Sonicstate stopped by:
and Stephen from Gearslutz..
Set 2: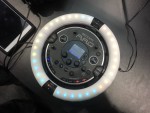 Dave Smith's Sampler is in fact like Electribe/Elektron – 4 Bars, may have chain functionality – Dave was there as well! again :)
Patchblocks and others as well..
Abbau.Romantik