Depeche Mode – Cologne 2017
Depeche Mode have been to my town, cologne – so I saw my first stadium from the inside. I felt like the PA isn't made for big open air stuff, smaller ones apply better to me and my wishes to enjoy music, but well – them or myself might die or something – so I went for it – I only had that phone with me, so it's just to document it – cams were not allowed, but a lot of phones were used and right -they all captures a lot of bullshit like I did – so how about telling you the truth – it took them a lot more songs to really reach the whole space since it is absolutly too large – 2 "Zeppelin" thingies appeared in the sky and –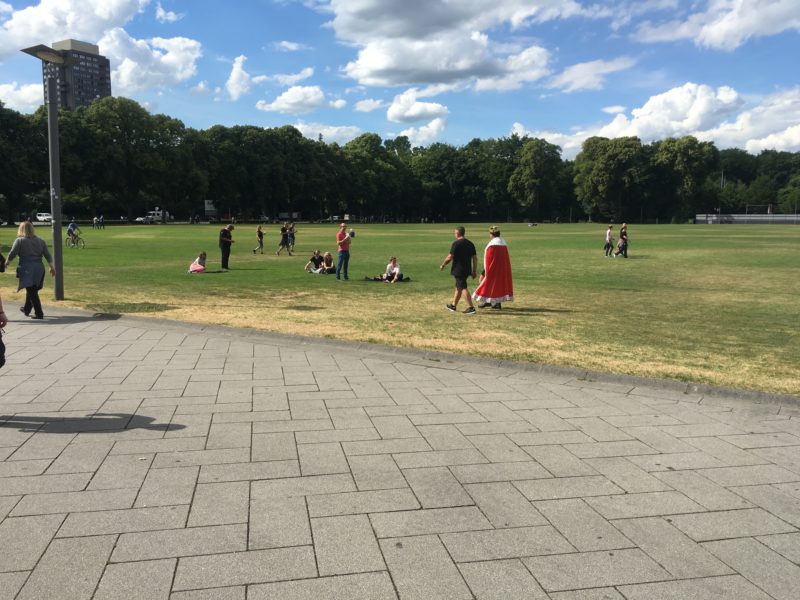 they started with "going backwards" – after the brit pop band "the horrors" played with their pyramid thing the keyboarder had on stage and they sounded exactly like they looked – 90's britpop with some synths but guitar dominated. not bad at all, but nobody came for them so it was sort of waiting with music..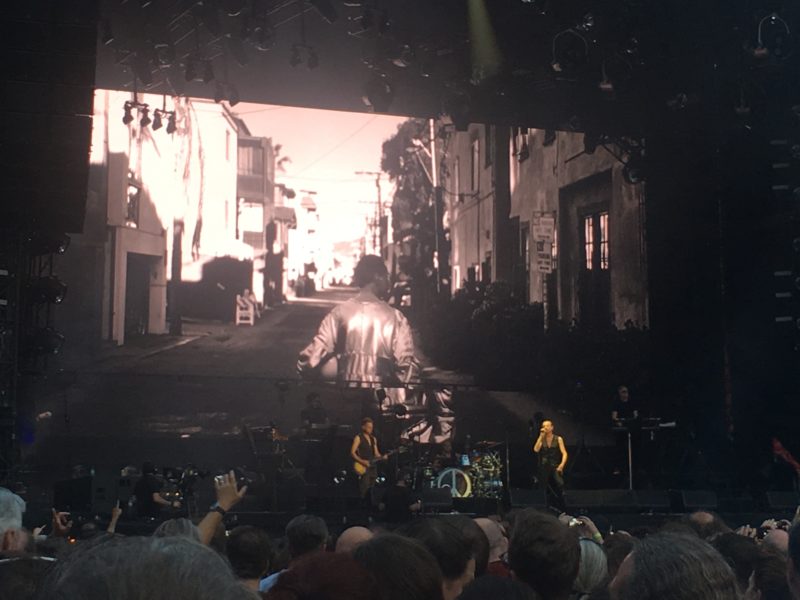 they did some of their album Spirit – they did not use any super special gear – just their virusses and RD1000 – and the Voyager XL which took a part in a nice melodic "insert" but quite rarely used. that's what you can do when you are famous. the rest, incl. Martins keys is generic controllers / RD1000 remote – so just enjoy the music, then. And they did a great job the later the evening got, they started with some harmonies or some notes or pads – so in 1-2 cases even I had to guess what it will become – and they were more minimal then never before. there's a lot less of different things but the basic and important synth and sample lines and Martin played the guitars needed to add the newer typical spirit – sometimes the keyboarder who replaces Alan Wilder plays acoustic bass like on the Heroes cover by David Bowie and in most of the songs some very very short "blips" and glimpses of sounds did a very very good job to see the lights. it's different, they have changed a lot, they are sounding much more street, more modern, not too much like "a synthpop band". they're drummer and keyboarders are well placed and Martin got his songs – sometimes Dave leaves, so Martin could sing somebody with candle-phone-lights and a full acoustic version of a question of lust which most of the people really enoyed. well – there have been a lot of most wanted hits reworked – that's where my inner self kicked in and really enjoyed the show – it took a while for all the hugeness-reasons –  everything counts sounded a lot different to the one in 1983 or the legendary Hamburg Video. try walking in their shoes! some of the videos they did were simply fantastic and very very Corbijn black/white like Dave as an astronout walking through a city / streets but also those animals and pets in colours and slow motion really hit me and maked me shout to my inner self – sort of dada art, sort of just being great as a very very large background since the musicians are totally small and shrinking compared to the video walls (one vertical, one horizontal) and the movie/art one in the middle. additional to that those "indoor" videos for in your room and others with a dance performance in a "normal room" kind thing along with many others were well placed and fits the missing gap in not seeing them closely. I am NOT used to see the musicians since I only attend to a lot smaller events. so .. this might not be a classic report. anyway. I like the way they moved. they did a lot of cool songs and did not ignore the new sound – they sounded like today not like yesteryears…

they got older, the audience as well. don't expect to see anyone younger than 40 – and – they don't talk to each other – lots of couples and small groups. not too many interaction except with that guy outside the stadium who played DM songs on his trashy guitar set on batteries – we all just sang along with. nice one. anyway – DM as still a great band, and there is room for the next Hi-End synthpop band as well – but I don't expect to come from the black / goth scene but from somewhere without any "scene".. since they need to be super open minded and not too vintage and not with just 2 or 3 attitudes but 10 or 20 of their own, like DM always had after CTA when they got adult'ish and Martin and Andrew where golden – both still are, but in different bands. Hope to see Mr Wilder on tour as well. And – I don't know if I'd go for another stadium trip. But it's not as bad as I thought – but I could imagine a better audio quality in a smaller place – maybe that's something only hardcore fans get used or access to? in the future?.. we don't know.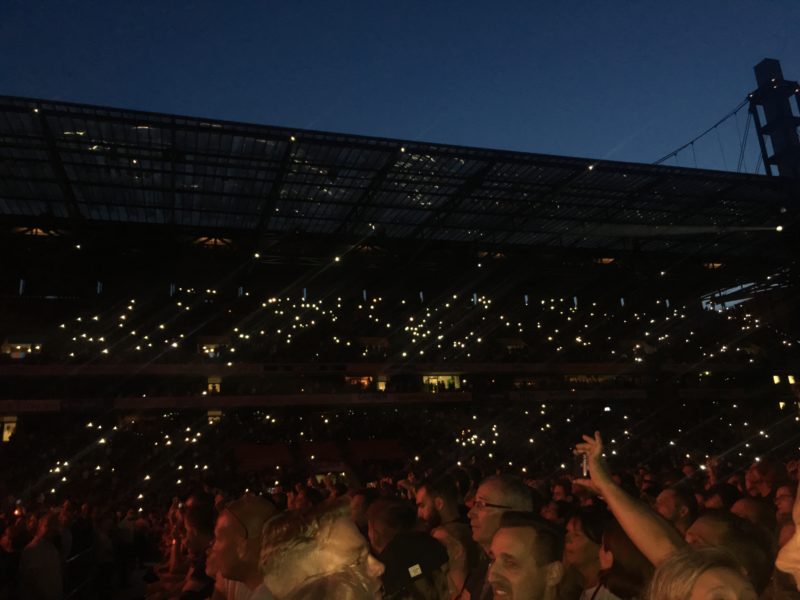 FORUM: Diskussion / Austausch?
hier-> Depeche Mode Konzert Umbaupausen-Techno von M.Gore?
und hier->  Depeche Mode Spirit – Album / Song "w's t Revolution"
_
the song list..
__
Going Backwards
So Much Love
Barrel of a Gun
A Pain That I'm Used To
Corrupt
In Your Room
World in My Eyes
Cover Me
A Question of Lust
Home
Poison Heart
Where's the Revolution
Wrong
Everything Counts
Stripped
Enjoy the Silence
Never Let Me Down Again
………………..
Somebody
Walking in My Shoes
"Heroes"
I Feel You
Personal Jesus