Apple iOS 11 / MacOS High Sierra + 18core i9 iMac Pro + 512 GB iPads + Mac Updates (MBP, iMacs)
ich habe hier schon etwas auf deutsch geschrieben:Apple bringt neue Hard- & Software – iMac Pro, iPads & Betriebssysteme
– here's the english one:
the musicians question again..
what's it worth for making music, what Apple presented yesterday?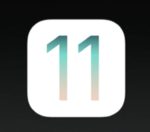 iOS 11 – more pro update in autumn – basically adds a dock and makes 2 apps speak like drag & drop multiple images, urls, texts etc. from one to another app / screen – rather than todays split screen this is a lot more: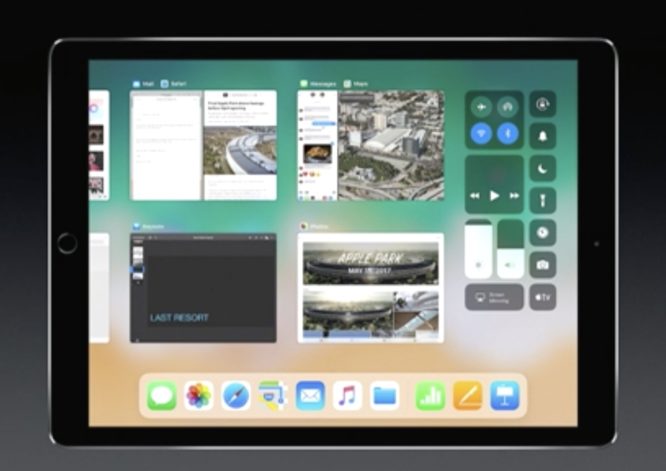 It will bring also files to iOS which is good but not as good as it looks – because it is still just cloud space, not the RAM to work with files, so it's not a finder but has all features of a file browser with tagging. I did not see file browsing without any cloud which is essential to call it "pro", but a step into the right direction. btw – the new pull-up control center will feature more and better. Siri btw will be as dull as it is as long as I stay german -and of course we don't have apple pay etc. –  so I don't expect too much about intelligence here but the overall look and feel get better by those small improvements like app/drag&drop handling and that mission control-menu.
100+ new iOS 11 features / changes!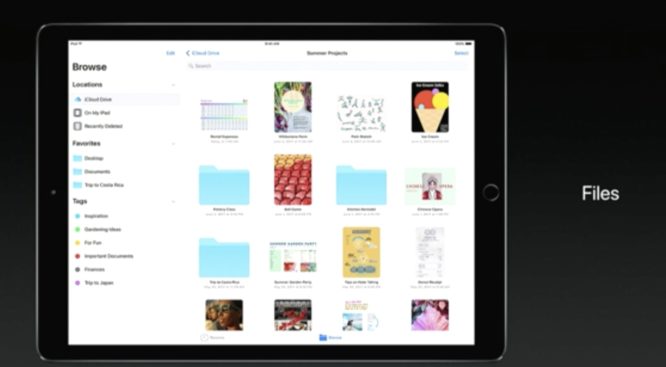 macOS High Sierra 10.13 – "snow sierra" will introduce the APFS file system which makes all file operations a lot faster and more efficient as long as an SSD or Flash RAM is used. on iOS this has already been done in iOS 10.31 – it is faster on iPhones and iPads and could be installed without any re-organisation. On the Mac I am not sure about that – but new installed ones will come with it and HFS+ will be an option and used for mechanical drives still – what's cool about APFS is – it doesn't need defragmentation, it can instantly copy since it only needs to rewrite the place but not the data itself. so it will remove all the sectors and formatting of classic HFS+ drives and therefore offers more space since it can address more and differently.
you can use ext. GFX, then.

Hands-on: macOS High Sierra NATIVE eGPU support w/ AMD RX 580
so this is the most important change. there is a lot of nice stuff in some apple apps but
—> no more 32 Bit after High Sierra! mac OS 10.14 
you are also losing 32 bit support. in case of any DAW, plugin or something not using 64bit – don't change! check the software you need and want before changing over. Same for iOS 11. Apps that say "this one is slowing down the speed" will no longer work and have already been removed from the Appstore. So they react more radical on iOs.
the iMac Pro is a special edition with stronger fans and will be available in DEC 2017 with 8, 10 or 18 core processor, those i9 ones posted by nerdier blogs earlier. also improved much faster grafics – they will be cool enough for musicians and those who also do video but maybe not for those who want to choose their GFX card themselves – but in Metal 2 external GFX are supported with all Apple-Dev-stuff starting with mac OS High Sierra. It will be 1k€ more than the normal 4core one. And these processors are Xeons, like those in the Mac Pro when they were "pro" – so this is a super fine one for high speeds – so apple is no longer considered slow and expensive but just expensive with this – but you CAN have one with decent hardware for the pro musician, for part of the pro video/GFX and Photoshop/Affinity Photo people – it's still 4x USB 3 and additional 4 USB-C for TB3 (so they replaced the TB connector by USB C since it contains TB and USB).
– GFX is Radeon Vega, 128 GB RAM, 4 TB SSD (so they've gone normal), 10GB Ethernet.
so this is a fast and cool machine for us. but not for those, who can't afford things above 4k€.
Normal iMacs are coming with Kaby Lake processors and therefore slightly speed bumped and brighter displays with more colours. Same prices and in the mid range a bit cheaper but still quite expensive for a computer, still since apple has gone more expensive and looks like they stay that way.
the 21″ iMac has free access to processor and RAM again! modularized. seems they've learned how to unsadden people. after all. now just think about a phones jack in iPhone 8..
iPADS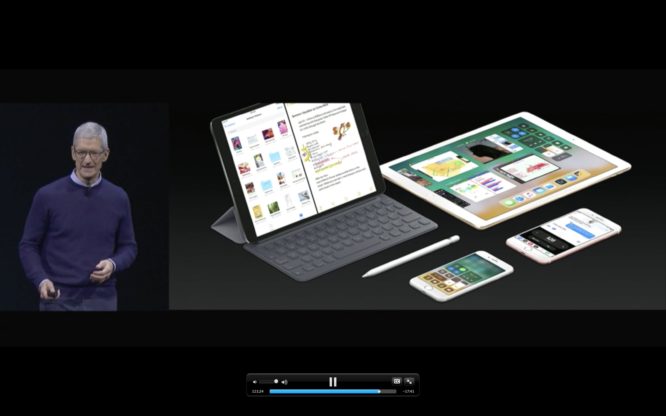 iPad Pro – there is a new 10,5″ one – which is larger than the 9.7″ predecessor – they all range up to 512 GB flash RAM and feature the 3x faster A10X processor which has 6 instead of 4 cores – so this is for speed up in GFX and computing – even the pencil will be more exact with them..
these are worth it – make room for DAW and Synth stuff of high performance and power. along with the new iOS 11 they look cool – they are still no "real" computers, but got more pro and the storage is a lot larger and the speed is totally cool. the prices keep almost as they were – so it's a good thing. and a good friend to musicians.
last one – which is sort of weird.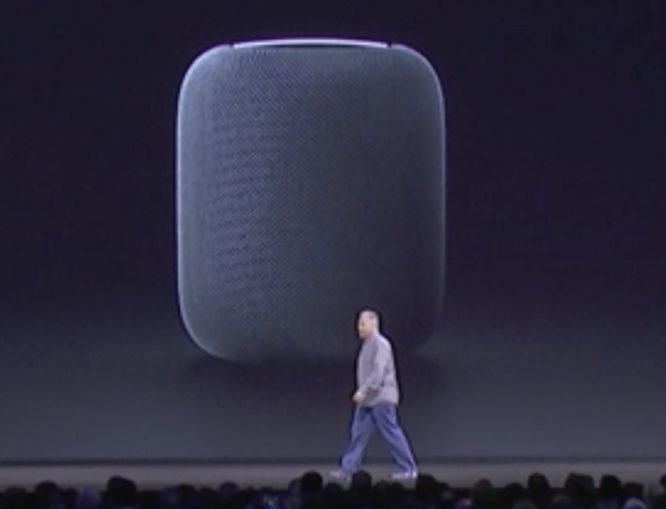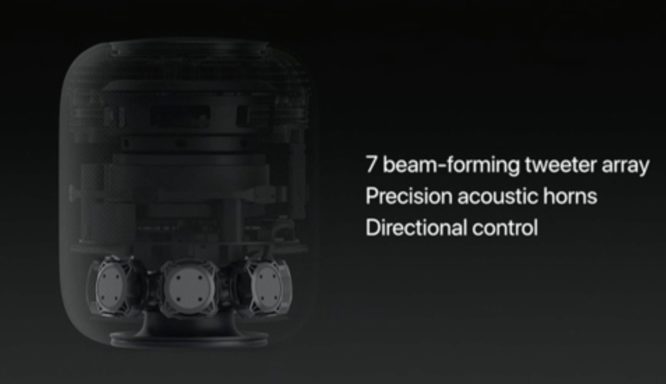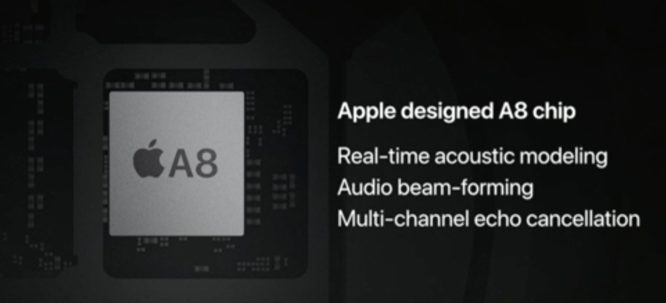 the speaker called HomePod – is made for listening and install it without cables and speak to it via Siri. it's all encrypted but I really don't know if it will understand all titles and musicians especially when german and english is mixed.. well – they say it does – it can do all the siri stuff and has it's own processor A8, which is like a "slower" iPhone 6 .. it does process the audio and can do something to quality for home listening – I assume this is meant for the average mp3 home listener – not the high end HiFi people. that spacial thing measures the room via it's 6 built in microphones and so to say scans the rooms and optimizes the sound for it!
Macbook Pro
got the Kaby Lake processor, so they are faster (I'd expect 15% or something), so it's a speed bump – the rest is as is – so it's still 16GB max. it's 9% per core faster – so it don't sell your 2016 MBP.
Macbook – same, Air is no longer there, no updates.
Mac Pro – announced to come as a modular thing in 2018, so it's a long time from now. maybe for those who need a new GFX card or to choose themselves – more open etc.
_
using a Mac will be expensive and not affordable to a lot of musicians – I assume there will be power users with a bit more money still using it and students and others moving to Windows – for the super high price tags on most of the machines. But it's still "cool" to have a Mac and especially to have a new iPad Pro which is super fast. anyway .. Hackintoshes are for those who want to save money.. still.
I don't understand, apple still selling magnetic "turning" drives – fusion or HD is over. so they should not even consider to do it – all those iMacs etc are expensive enough to have 1TB or more built in. not as the main one – ok for backup etc. and mass storage, still since it is a lot cheaper when it's measured in TB. ok ok..
I still don't think apple is somewhere close to affordable or fair – especially on SSDs and RAM – still. but well. they are not cool in this sector and since Retina they never been – but the 20′ iMac can be accessed again (processor and memory) so they learned something – hope they learn more!
NEW FORMATS
Note – Apple switches default Images format to HEVC (instead of JPG) and Video to H265 instead of H264 which is twice as much saving space on all dev's – you can opt in for that, so you are not FORCED to, but it's very very helpful in iOS Dev's since they have limited memory – and maybe in the first time you need to convert them to JPG and H264 to feed your blogs, and stuff. – well the new format only runs on A10 or Skylake processors – all others won't accept it – so it's iPhone 7 and new gen iPad Pros (when the 10.5″ was introduced). you need to switch it on and still be able to keep the classic formats.
NEW FILE SYSTEM
APFS will be rolled out in High Sierra which will be a lot of goodness and working fine, they have tested it already and works fine with iOS 10.3.X already – saved me some space and speeds up all disc operations – may not be compatibel to anything prior to High Sierra – of course.