Dreadbox Typhon bringt einen kleinen Analogen mit Digital-FX
Es wurde ja schon angekündigt, aber in welcher Form das kommt war nicht klar – ich hätte auf digitale Oszillator-Modelle getippt. Was er wirklich anbietet ist ein analoger Kern mit allen klassischen Elementen aber mit dem Hüllkurven/LFO-Konzept des Medusa – in dem Falle mit 2 Standard ADSR-Hüllkurven, 3 Modulationsquellen, die LFO, Hüllkurve, Zufall oder Stepsequencer sein können. Diese können dann noch per Sequencer gesteuert werden und haben ein klassisches 24dB/Okt-Filter.
Analysing 3 presets on the Dreadbox Typhon Synthesizer
Typhon by Dreadbox & Sinevibes
256 Speicher und 12 DSP Effekte mit 32Bit und 96kHz von Sinevibes hängen da dran.
DreadBox Typhon Möglichkeiten und Struktur:
– 2x analoge VCOs
– 4-Pol Tiefpassfilter, 2x Hüllkurven für  VCF + Amp
– 12x DSP Effekte (high quality 32bit bei 96kHz) von Sinevibes
– 32x Step Sequencer
– 3x Flexible Modulationsquellen – wahlweise (LFO, EG, random, step sequencer), diverse Ziele
– 256x Speicher
– MIDI / CC Steuerbar, via USB und MIDI
350€ – Irgendwann hier.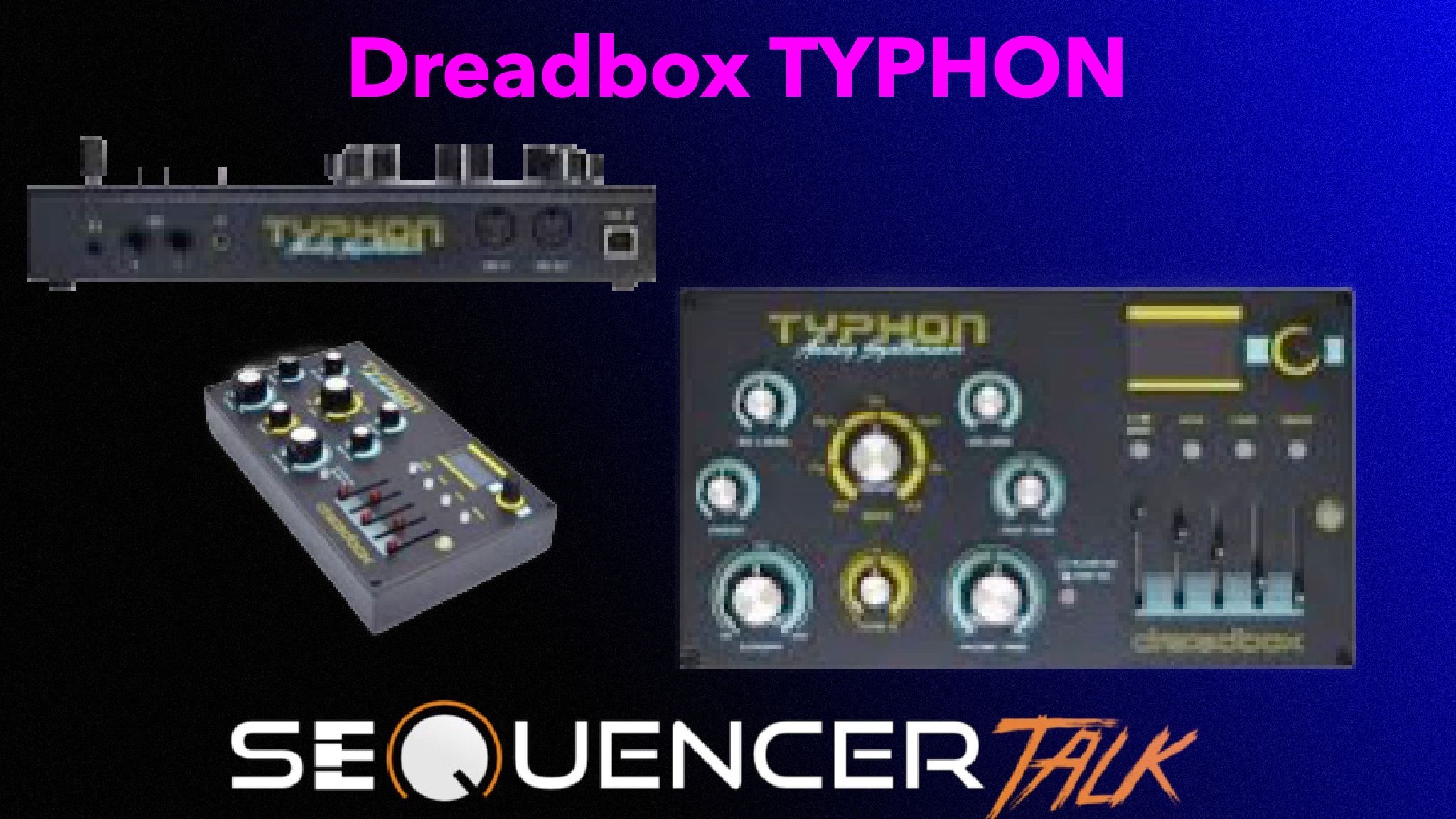 Er wird erstaunlich günstig sein und ist sehr kompakt – Typisch für Dreadbox und Sinevibes? Die kennt man von den Korg Digital-Oszillator-Modellen und Effekten bereits und haben daher schon einige Erfahrung.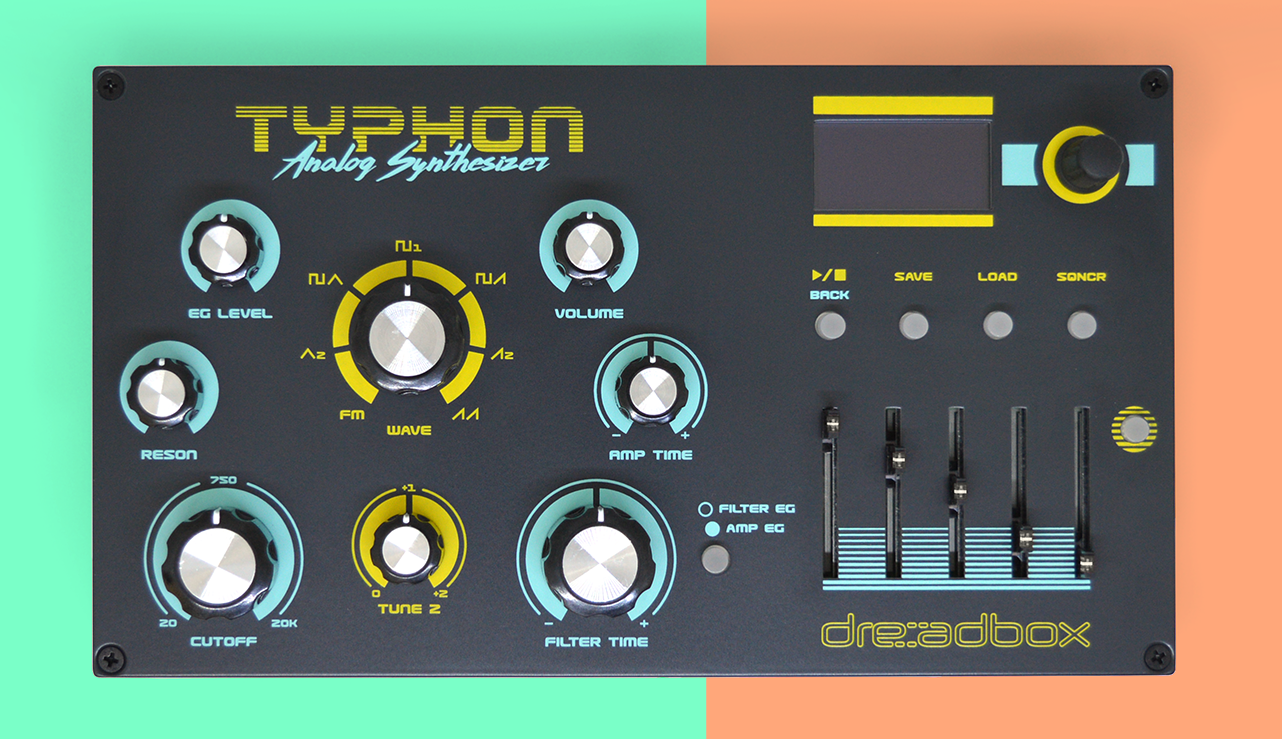 Noch mehr:
Jam: Dreadbox TYPHON and Yamaha MODX - Friday Fun
Das Intro-Video war dieses..