Elby bringt laut Modulargrid ein Serge System in Eurorack-Größe: EuroSerge. Da wird auch über einen besonderen ersten Serge gesprochen, der "irgendwas kann"..
(Es gibt aber noch eine Alternative, randomsource.net/serge_euro
Dazu hier ein paar Worte: Serge Modular lebt weiter in Random Source Modulen im 4 HE und Eurorack Format)
elby-designs will release a full Serge Modular in euro rack format. they are not the first one and they refer to a first commercial serge, that the designer had which can do… something..?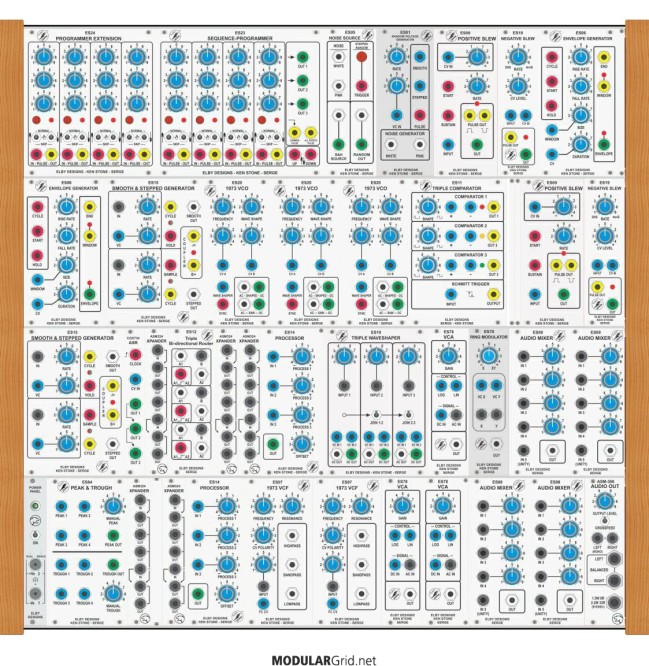 ..EuroSerge is a full, classic Serge Analog Modular Synthesizer, including the entire catalog of first generation Serge modules in a truly modular format for the 3u format. based on my Mystery Serge, the 1st "commercial" Serge. The configuration will give new adapters a well used system from which to explore their own configurations. … Has been my pleasure to work together with Serge Tcherepnin & Laurie Biddulph -- include official Serge designs in your 3u system.
Doug Lynner
neatnetnoise.com
Forum / Diskussion dazu: Serge Eurorack
__
btw: here's something to destroy your sounds..

X1L3 - Vevoyah + Elektron Analog 4 - Drum mutilation
"X1L3 – Vevoyah"