G2 Modules List (early info)
CLAVIA Nord Modular G2
new modules in the clavia g2 modular synthesizer
updated to: OS 1.22 (g2) / 1.20 (editor software)
latest announced: 1.40 (with darwin patch evolution) ..
CURRENT VERSION: 1.40 lots of improvements, darwin sound evolution and even delay/string simulation modules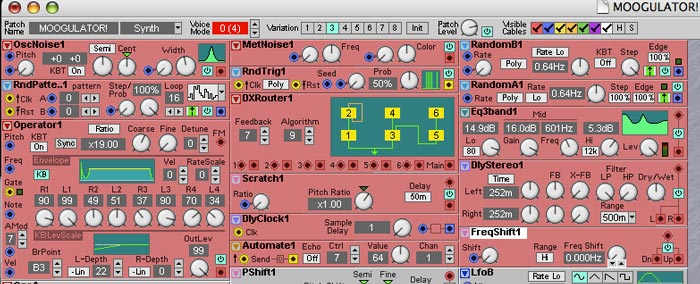 here's the new modules: metal noise, the FM router and FM OP of the DX7 series!! also new FX like scratch, clockable delay (!!), random pattern OSCs (more than one!!) for nice clicks'n'cuts FX , check for yourself..
the polar panner is not here still.. but the new OSC noise !!
look at that apple!!! it's now on OS X thank you clavia ;)


more? –> G2 / G2x / G2 engine.