GRP A2 Synthesizer (more affordable/bezahlbarer)
GRP geht nicht nur ins Euroformat, es gibt auch einen neuen Kompaktsynthesizer, den A2.
GRP not just offers new Euro-Modules but a new full synth, the GRP – I assume it is the most affordable one in the A-Range.
2 VCOs with PW/M, Sync, FM by OSC possible by fixed routing
2 LFOs
1 X ADLSR
1 X AD/AR
12 dB/Oct Multimode Filter (4 Types)
Ringmodulator
Arpeggiator
Sample & Hold
Noise Generator (white)
Price / Preis: 1200€ + vat.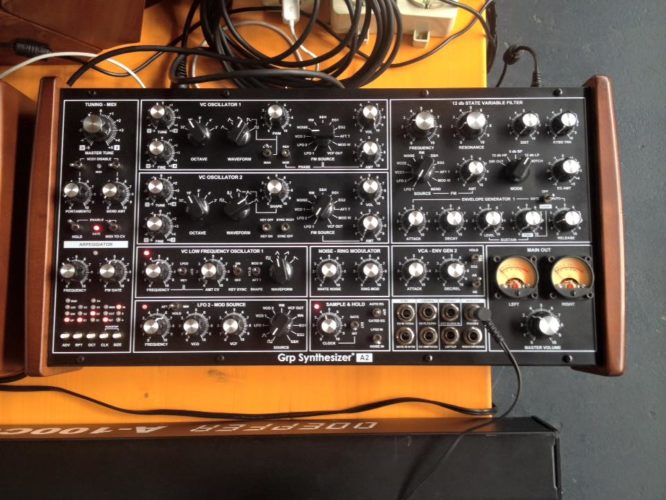 pic via Enrico Cosimi
-> the GRP synth series until now..