Modular Synth GRP -> Eurorack
Erinnert sich jemand an den hervorragend klingenden GRP A4? (Test im  SynMag 2012 – Heft 35) -> SynMag Shop / 30-40 ?
außerdem gibt es einen neuen kleineren Synth, den GRP A2
Hier ist ein Rack aufgetaucht, in dem die folgenden Module zu finden sind..
I recognized:
VCOs, VCAs, ADSR-Envelope and one (or more) FiltersRemember the massive A4 etc. from GRP? There is a new A2 out as well. They just posted these eurorack modules! goood decision!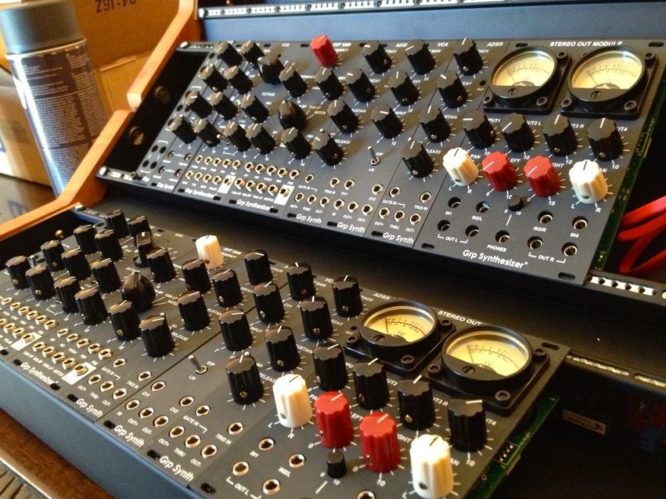 pic via Enrico Cosimi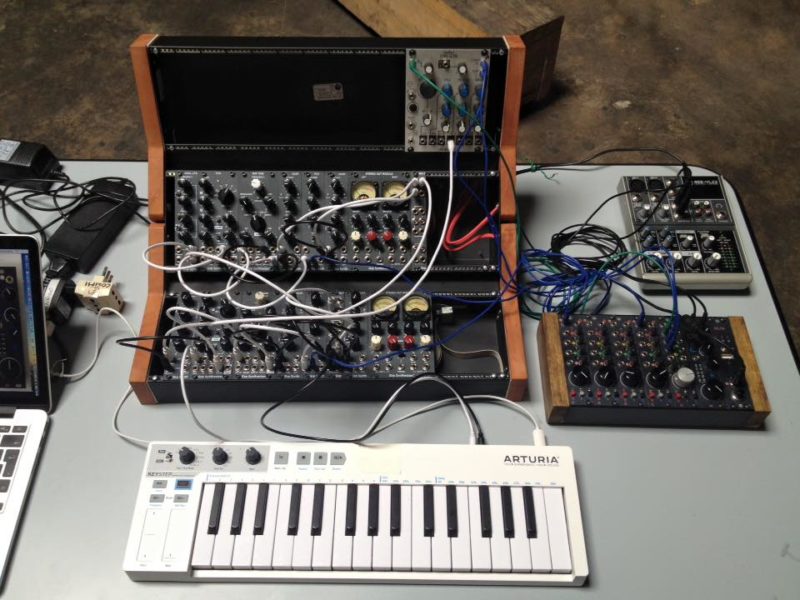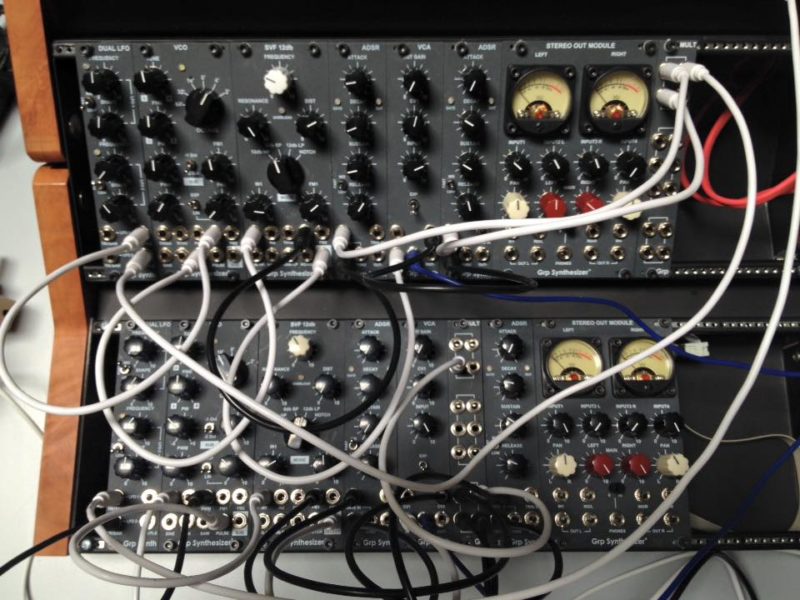 -> what did GRP do so far? beside the  GRP A2
1x Multi Timbral, 1 Voice, (2011)
GRP A4 Analog Synthesizer
+ analog step sequencer
3 OSC, 2 Sub, 6 Filter, 2 LFO, 2 EG
subtractive analog synthesis,
0 Keys, velocity aftertouch MIDI CV Gate Ctrl,Sequencer, ~4400€ (in 2013) continue / weiter..?