Happy Knobbing Modular Synthesizer Meeting 2016 + Anyware Minisizer
Das Modular-Synthesizermeeting Happy Knobbing mit Quad-Sound findet gerade statt. Hier gibt es ein paar Bilder
-> Videos / Jams sind hier.
MODULAR MEETING IMAGES –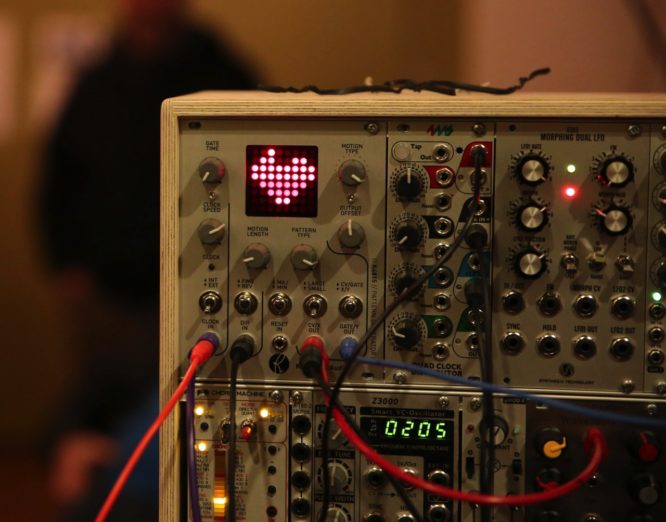 Ein würdiges 10. Jahr mit beeindruckenden Performances, & Jams, jede Menge sehr unterschiedliche Stile, neue Gesichter, tolle Menschen, und ab nächstes Jahr zu Pfingsten sogar mehr Platz: 2.-4.6. 2017 – vormerken!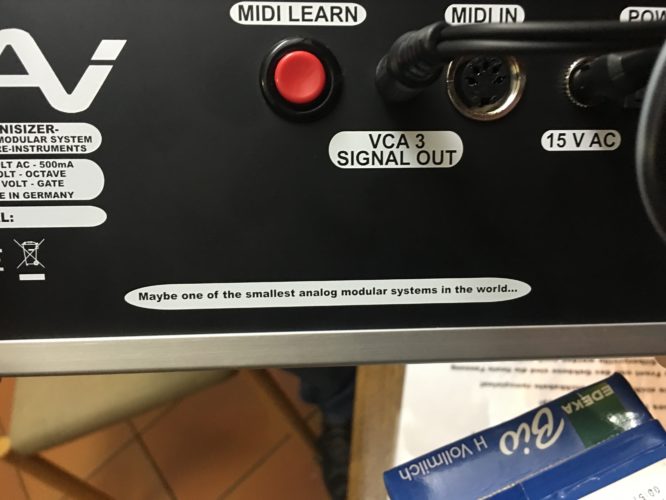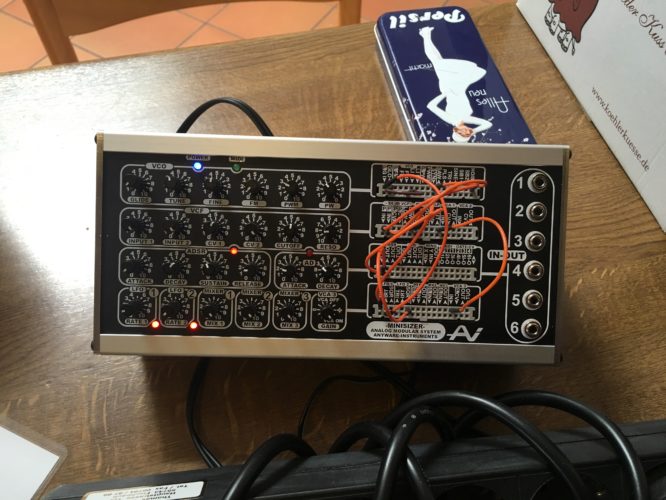 Release:Anyware
-> Minisizer Modular Synthesizer at the Meeting
400€ each
-> 2×8 step sequencer (same size app. of one hand) will follow asap.
features
1 OSC, 2 ENVs (ADSR,AD),
Moog-style ladder filter, 3 VCAs,
MIDI,
6 jacks for interfacing with "the world",
24 Knobs, 143 Patch Points
6 Waveforms, 2 AC/DC coupled lin/exp ctrl, PWM, sync,
noise generator (white)
ring modulator
2 LFO & inverter,
1 more inverter, clipper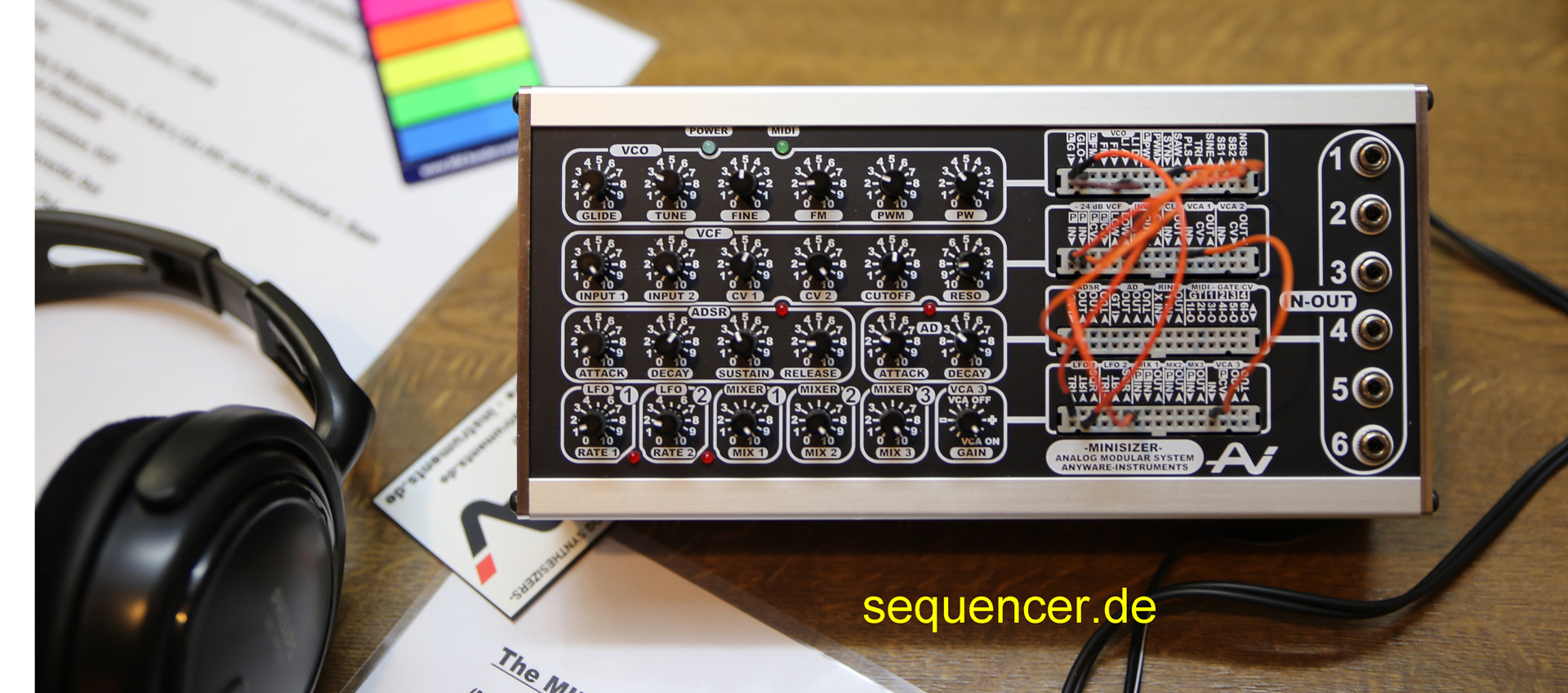 check the concept: Anyware Tinysizer modular,analog and Minisizer here in the SynthDBase
-> Videos / Jams. Happy Knobbing 2016 Modularmeeting.
Videos
* Moogulators Youtube Channel "Synthesizer":
Ralph Overview with comments by Moogulator . 40min trip –
Modular Synthesizer Tour at Happy Knobbing Electronic Music Festival 2016
Modular Synths 10.Anni-Versary & Quad Sound – some performers and systems –
-> here's the live jams 1-3 from the Modular Meeting:
1) Worsel Strauss + Weinglas + Serge (Nicknames @ Forum)
2) Moogulator (6:32)
3) Feinstrom (13:36)
Live Jam 01 @ Modular Synthesizer Meeting "Happy Knobbing" 2016
Live Jam 02 @ Modular Synthesizer Meeting Happy Knobbing 2016
Live Jam 03 at Modular Synthesizer Meeting "Happy Knobbing" 2016