Jomox => Modular ModBrane 11 + Modbase 09 / Doepfer News: MAQ16/3 black + Poly MIDI CV Interface (and more)
the XBase and M-Brane goes modular in a 3U form – controlled by 4 CVs and Gate.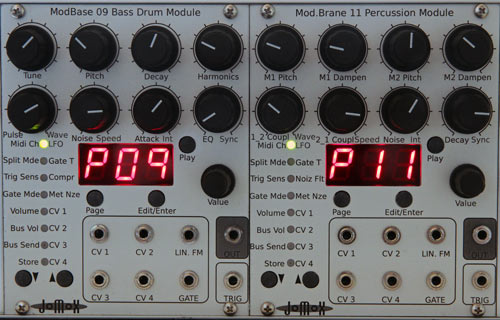 and new Doepfer stuff – incl Sequencer Trigger Matrix (!!) and polyphonic MIDI Interface along with black MAQ16/3 – also a nice matrix mixer and some more..