Kurzweils unveils VA1 "in a sheeps skin"? The PC3X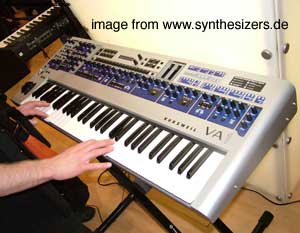 Kurzweil VA1 ? Do you remember it? was shown on the music fair frankurt moons ago for about 2500€, now they introduced the VA1 but in a much less spectacular manner: it will be aboard a PC3X as optional upgrade till end this year, after that it will be at $600 (don't know how much in euro).
what's the VA1? have a look at this..
Click here for more.
via Matrixsynth: 11/22/2007 12:56:00 AM
the PC3X is basically the K Series K2500, K2600 / K2000 / K2661 with old but still not bad VAST Technology and now plus VA1
the Kurzweil PC3X..
(click..)